Published: Tuesday, April 13, 2021 12:52 PM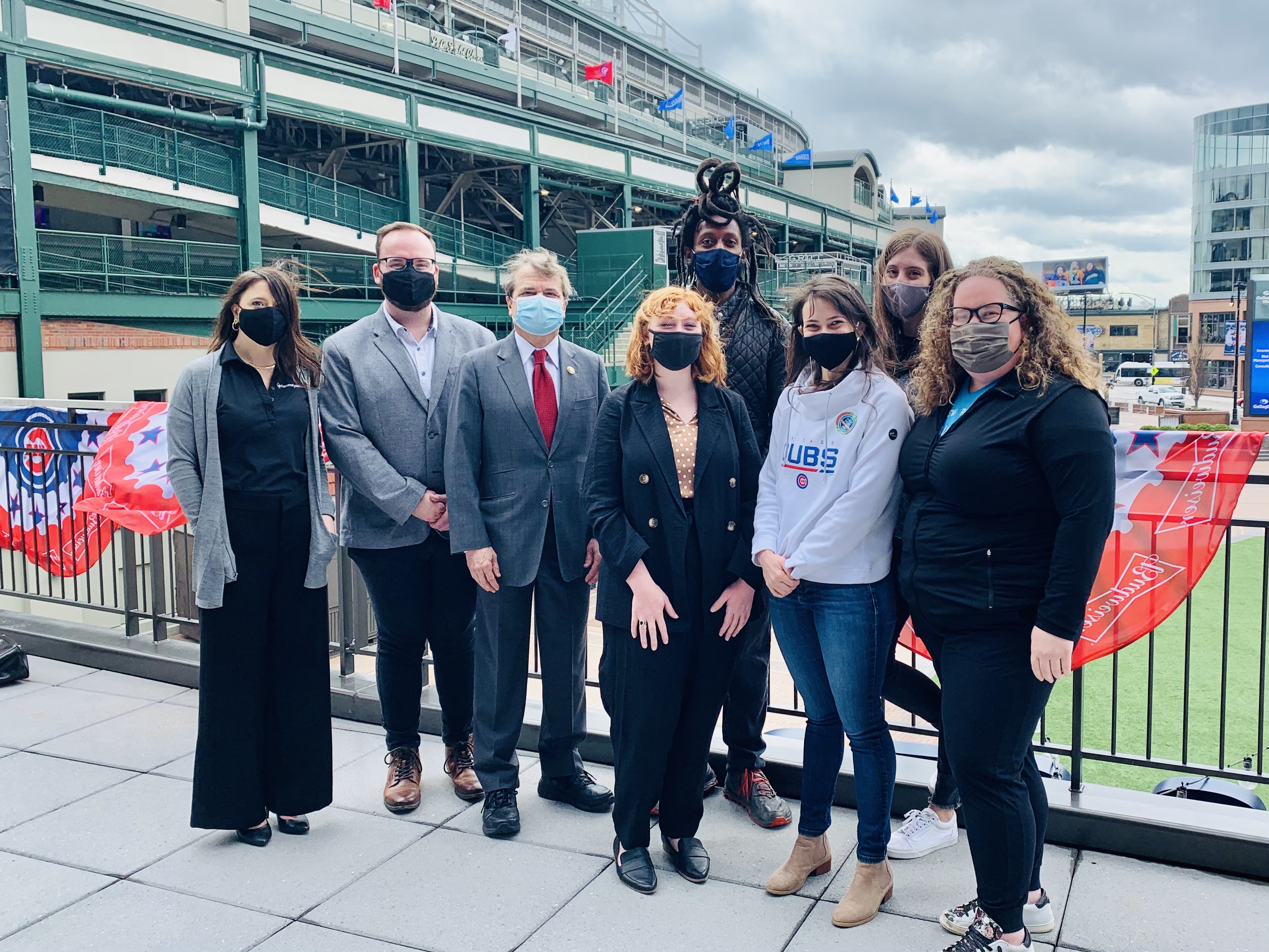 CHICAGO – Last week, State Senator Mike Simmons toured the newly opened mass vaccination site located near Wrigley Field, which provides up to 2,000 doses daily to people who live in and around the 7th District – and vowed to bring more shots to the area.
"Vaccine efforts are ramping up across the state, but it has become apparent that too many people feel that the process of securing an appointment and getting a vaccine is out of reach," Simmons said. "People within the district I represent are dealing with systemic barriers to accessing health care overall, and vaccine distribution is shining a light on systemic inequities that affect 7th District residents."
Alongside Congressman Mike Quigley and Representative Margaret Croke, Simmons toured the new mass vaccination site near Wrigley Field located at American Airlines Conference Center at Gallagher Way. Advocate Aurora Health is operating the site, and Simmons says he is in discussions with the group to arrange partnerships that will target more vaccines to those in need across the 7th District.
Category: Press Releases