Published: Tuesday, January 10, 2023 06:29 PM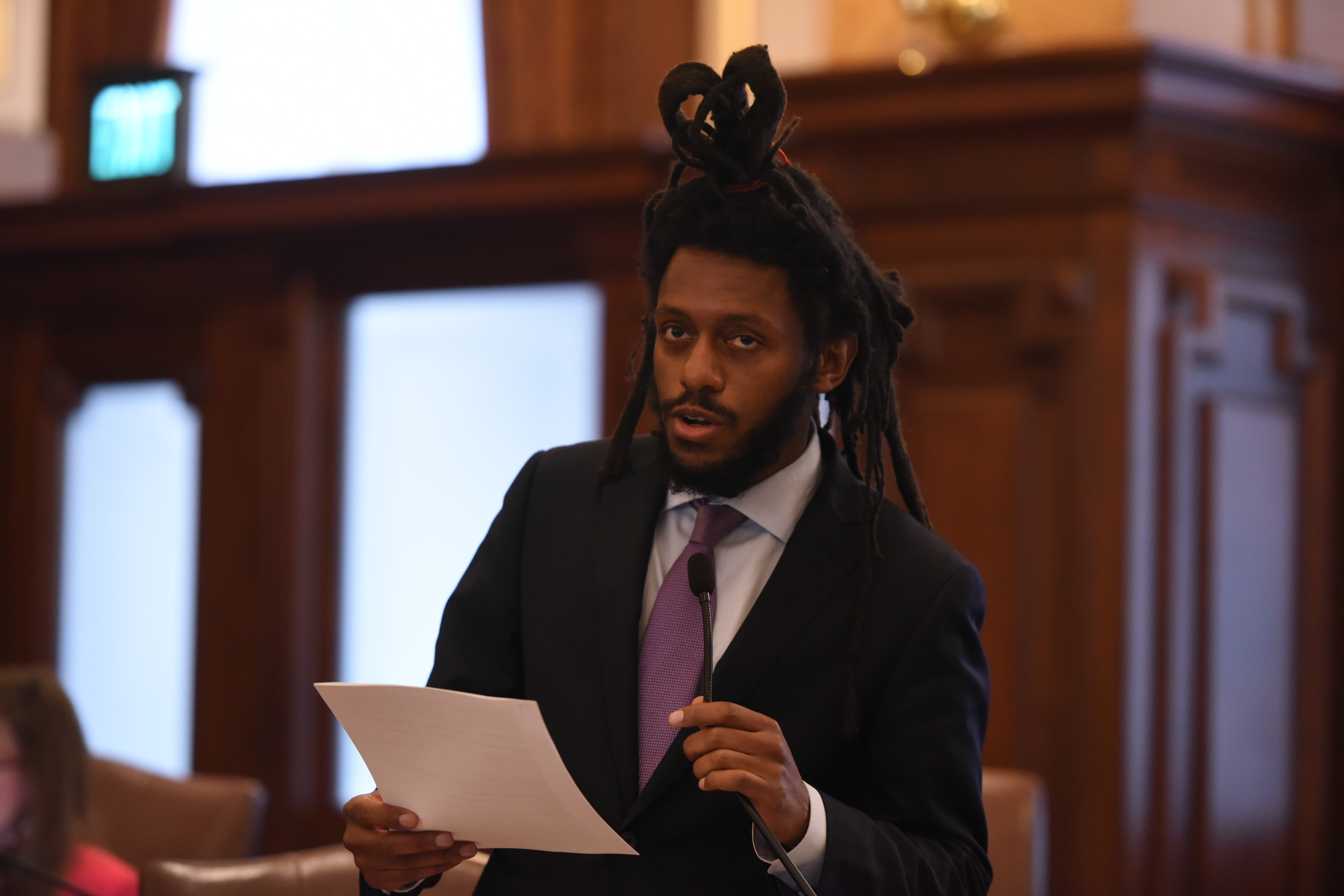 SPRINGFIELD – State Senator Mike Simmons sponsored legislation that will allow individuals in certain groups to file for a name change for the reasons of marriage, transgender status, religious beliefs or status as a victim of trafficking.
"The rights and well-being of LGBTQ+ communities have been under attack by other state legislatures and right-wing media, especially the rights of trans-youth," said Simmons (D-Chicago). "I want all those in Illinois who identify as transgender or non-binary to have the ability and access to have their government names reflect who they are."
House Bill 2542 allows those on certain criminal registries to change their name due to marriage, religious beliefs, status as a victim of trafficking or gender-related identity as defined by the Illinois Human Rights Act. Those granted a legal name change must report the change to the law enforcement agency with jurisdiction of their current registration. Both former and current names will continue to be available to law enforcement in the registries.
"A name is an important thing," Simmons said. "It is how others identify you, so it is important that identity reflects the one you want the world to recognize you as."
Senator Simmons has always been an advocate for transgender and non-binary people's rights. He also championed House Bill 9, which makes it easier for an individual to change the gender on their birth certificate by no longer requiring a declaration by a medical provider.
House Bill 9 passed the Senate Friday and heads to the governor for final consideration.
House Bill 2542 passed the Senate on Tuesday, Jan. 10, 2023.
Category: Press Releases