Published: Friday, September 03, 2021 04:10 PM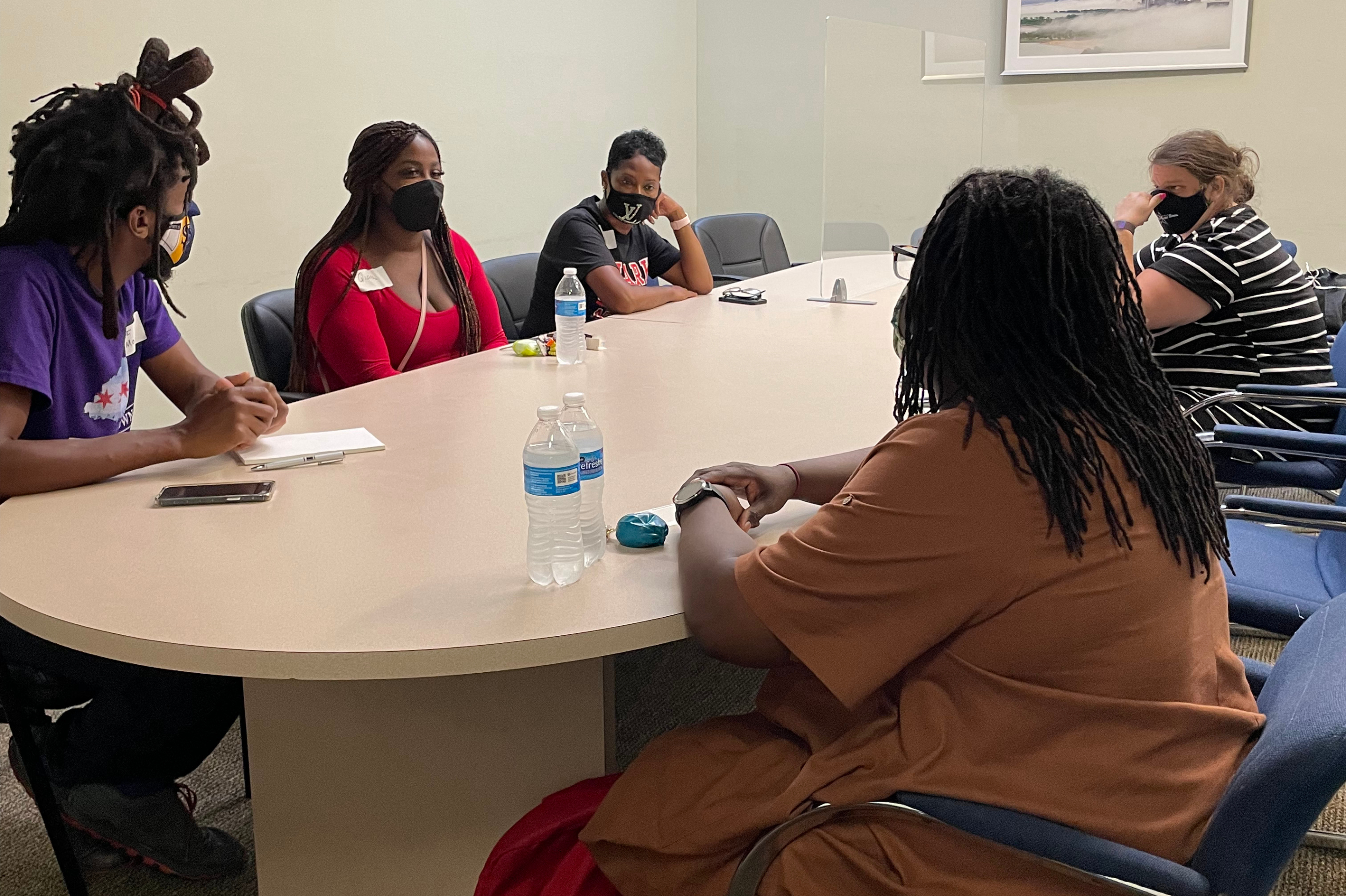 CHICAGO – State Senator Mike Simmons (D-Chicago) continued his series of legislative people's councils by inviting single moms from across the 7th District to his office for a discussion Thursday night.
"I want to reimagine the office of state senator in a way that shares decision making and policy goal-setting with people across the district whose voices have been ignored by decision makers," Simmons said. "Nearly one out of three households in the 7th District are headed by single parents. I feel it is critical to create open lines of communication that allow them to articulate their needs and enable me to write legislation that is relevant and that can make a difference in their livelihoods."
At the council, Simmons dialogued with several single mothers from the 7th District as they elaborated on key themes discussed in the last meeting. The mom's began zeroing in on concrete ideas that will inform Simmons' legislative work next spring. One mother mentioned that the cost of before- and after-school child care is expensive, causing her to miss work in order to look after her child. Many of the moms talked about the need for time off from work to meet with their children's teachers or tend to other well-being needs of their kids.
"I want my legislative work to be centered around the needs of the people I represent," Simmons said. "We are building my legislative agenda together and opening up and making the 7th Senate District more accessible."
Thursday's council was the third in a series of councils Simmons announced in July and the second to feature single moms. Several additional councils are planned over the next few months. For information on how to participate, contact Simmons' district office at (773) 769-1717.
Category: Press Releases