Published: Tuesday, October 26, 2021 01:31 PM
Veto Session
The Illinois Senate is currently in the middle of the fall veto session in Springfield. Veto session is an opportunity for the legislature to reconsider any measure that the governor declined to sign and to continue to push legislation that wasn't called during the spring session. Since there are no vetoed items that need to be considered this year, we have more time to work on other things, and as such, this veto session I am fighting to pass two major pieces of legislation: the repeal of the Parental Notification Act, which will protect young people's reproductive rights, and a bill that would restore the right to vote for the incarcerated. The PNA is an outdated law that disproportionately impacts those who are survivors of sexual assault and women of color. I'm proud to be a chief-cosponsor of the legislation to repeal it, and am helping the sponsor, Sen. Elgie Sims, and dedicated advocates and organizations such as Planned Parenthood push this measure over the finish line. Reproductive health is integral to equity and is a fundamental human right that we must fight for at a systemic level. We will fight and will not yield until PNA is repealed.
I am the Senate sponsor of Senate Bill 828, which would allow incarcerated people in state prisons to retain their right to vote. The right to vote is a fundamental right that is vital to our democracy, and I do not believe that a person should lose it. The legislation is currently under review in the House of Representatives, and I intend to work closely with House sponsor Rep. LaShawn Ford to see it through the General Assembly. This legislation has the support of many advocacy organizations, including the League of Women Voters, Equality Illinois, The Marshall Project, and Chicago Votes. It will take broad based advocacy and persistent work to undo the devastating effects of mass incarceration. This bill is one component of the necessary systemic change that can restore and redeem those who are serving time and prepare them to eventually reintegrate into their communities.
Later this week, the Illinois Legislature will also possibly vote on the proposed map of U.S. House district boundaries. You can be a part of the process. To find out more, you can visit the Illinois Senate Redistricting Committee's website here: https://www.ilsenateredistricting.com/
T
h
i
s
F
r
i
d
a
y
:
C
h
e
s
t
&
B
r
e
a
s
t
H
e
a
l
t
h
R
e
s
o
u
r
c
e
s
T
r
i
c
k
-
o
r
-
T
r
e
a
t
Our office is hosting a health resource fair this Friday, Oct. 29 from 3:30 - 6:00 p.m. along with Rep. Greg Harris, Heartland Health Centers, Howard Brown Health, Sarah's Circle, and Advocate Illinois Masonic. This is a key initiative that helps remove systemic barriers to access to preventative health care, which is a top priority for me. For more information, see the below flyer: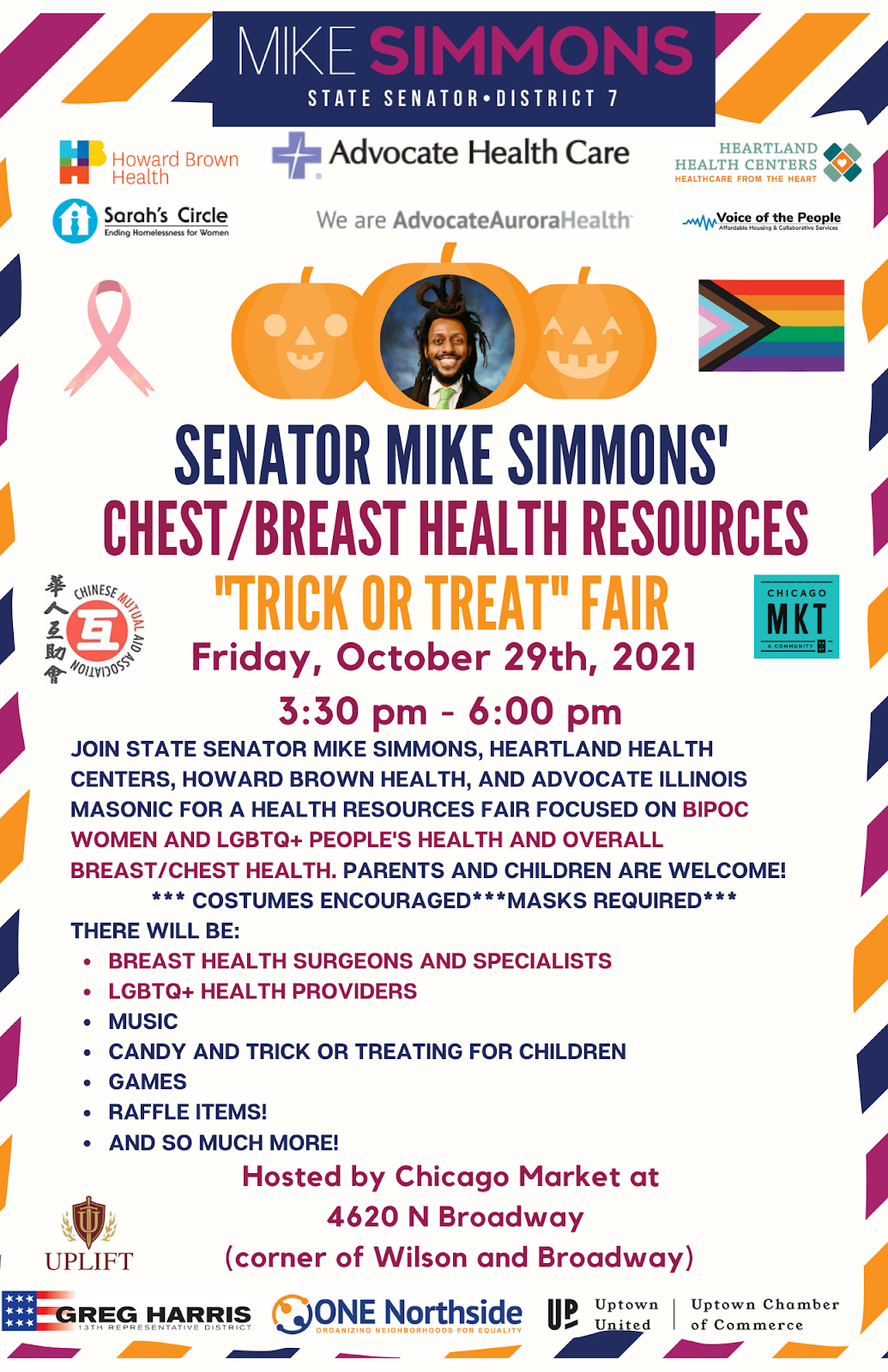 Every day is National Coming Out Day
Recently we celebrated National Coming Out Day. I am proud to be the first openly gay member of the Illinois Senate and one of a handful of openly LGBTQIA+ members of the General Assembly. Coming out is a critical moment in the life of LGBTQIA+ people, and I will always be there to support those who need help and support in their process of coming out.
Click here to see my remarks about National Coming Out Day.

Afghan Refugee Drive
I wanted to give a huge thank you to everyone who has participated in our Afghan refugee drive. I am moved to see the overwhelming amount of support that residents from all over the 7th District have shown in helping to resettle our new neighbors and help them to be at home and have a dignified arrival. Thank you all for your generosity.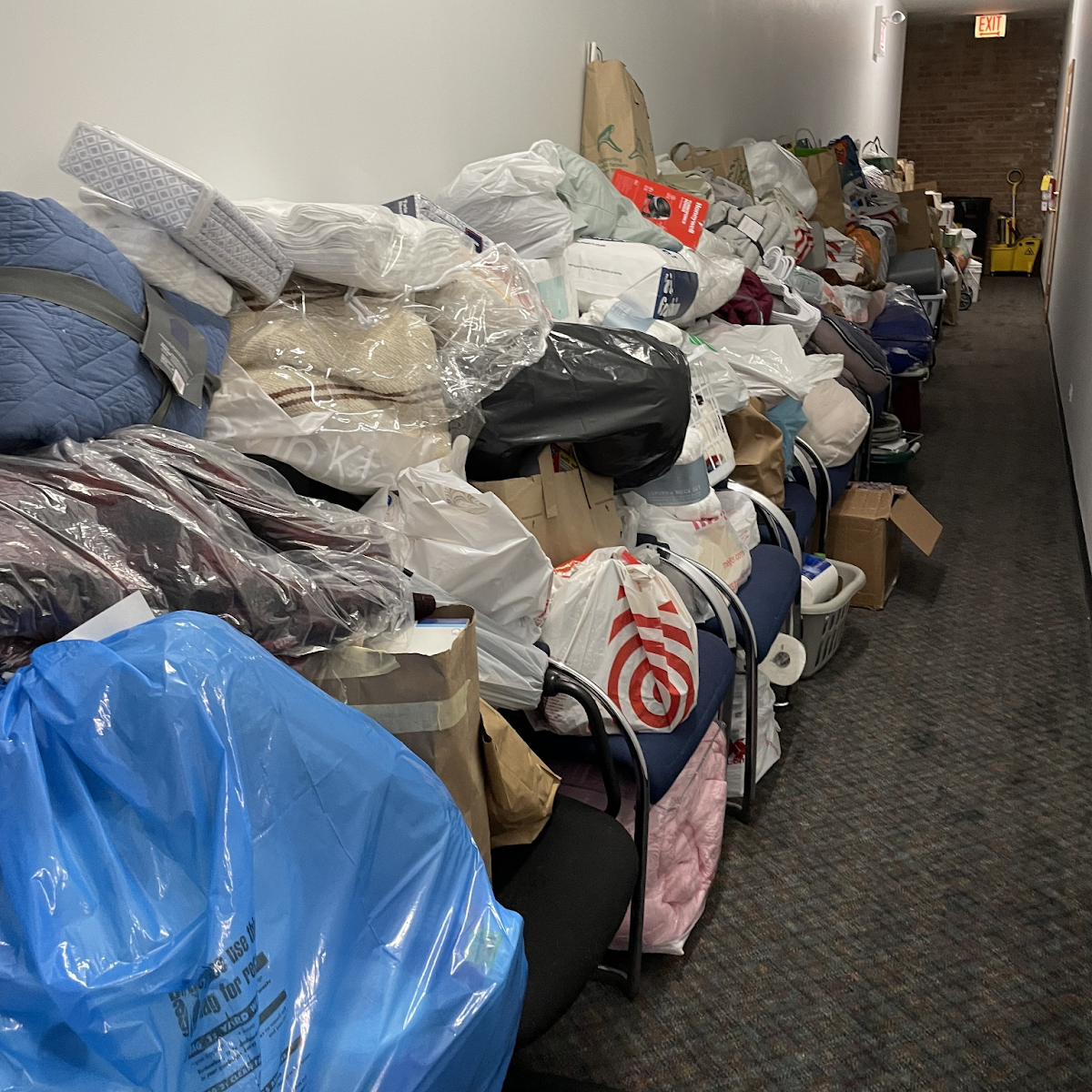 As you can see, there are a lot of donations! Our office is currently in the process of organizing a drop off. I wanted to thank World Relief Chicago for their help in cosponsoring the drive with me and other elected officials who serve the far north side of Chicago!

Sen. Simmons in the news
Out in the Community
Indigenous People's Day Rally at Pottawattomie Park in Rogers Park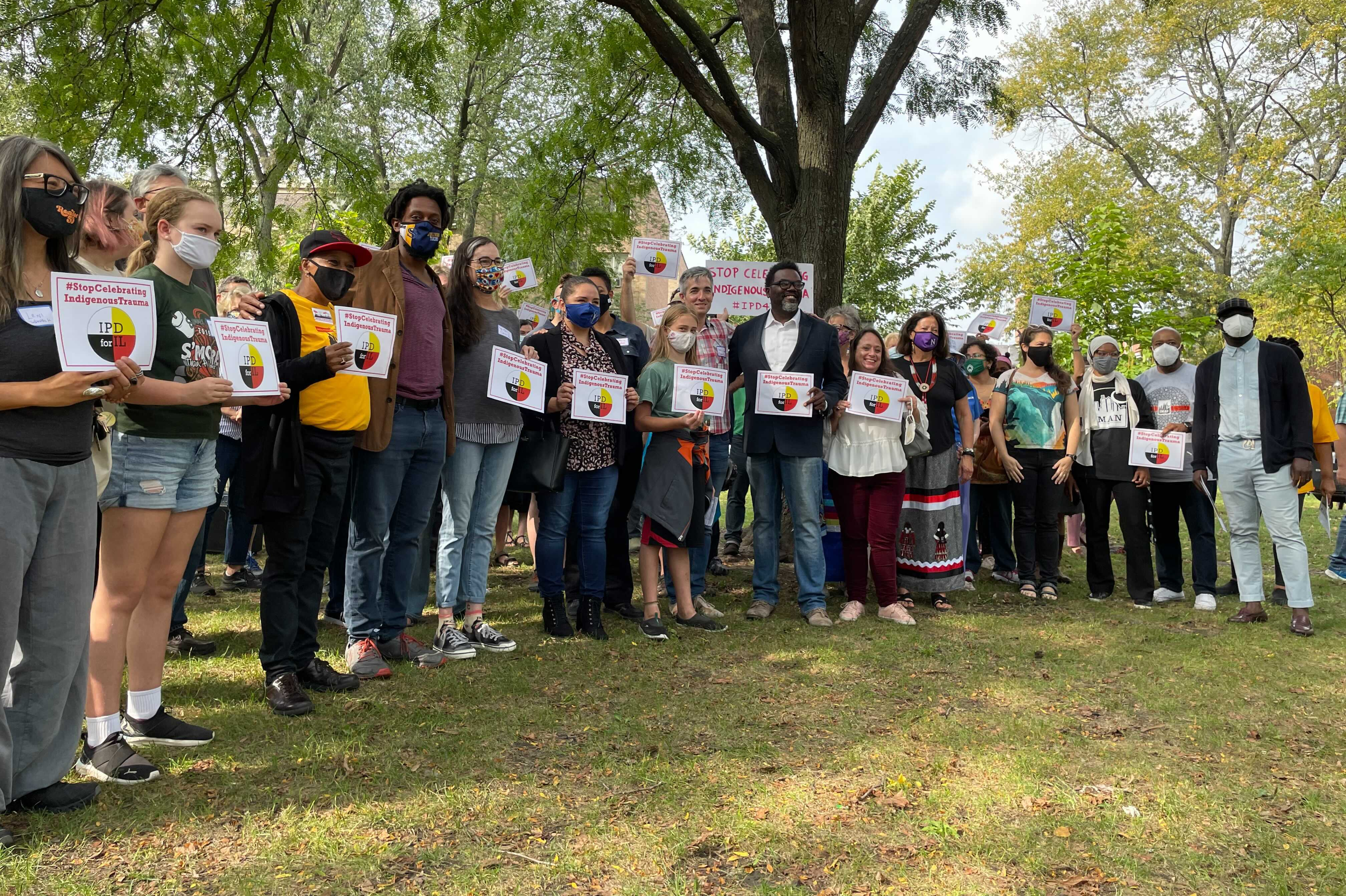 It's time for the first Monday in October to be officially celebrated as Indigenous People's Day in the state of Illinois. On Monday, Oct. 11, I attended a rally in Rogers Park with other elected officials including State Representative Kelly Cassidy and Alderwoman Maria Hadden and spoke publicly in support of doing just that.
Clark Street Block Party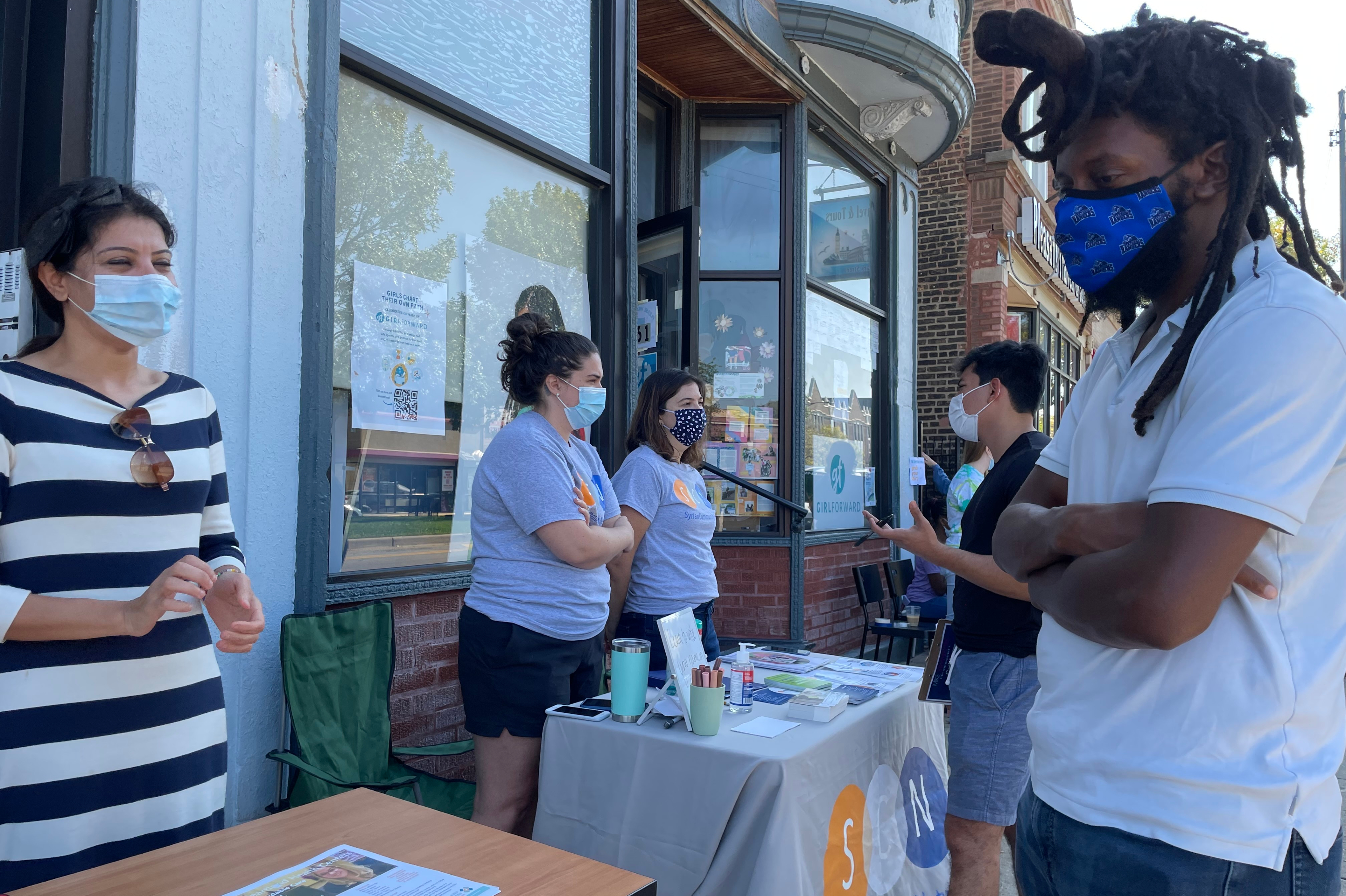 It was great to meet with service providers for young people, immigrants, and refugee women at the Clark Street Block Party! I really enjoyed getting to know the team from Circles and Ciphers, a restorative justice organization based in Rogers Park and led by and for young people impacted by violence. I also toured the space and got to know the staff with Edgewater based Girl Forward, a safe space serving girls ages 14-21 in grades 9-12 who identify as refugees, immigrants, and asylum seekers. We are fortunate to have programs like these in the district that meet important needs.
Arcadia Terrace Block Party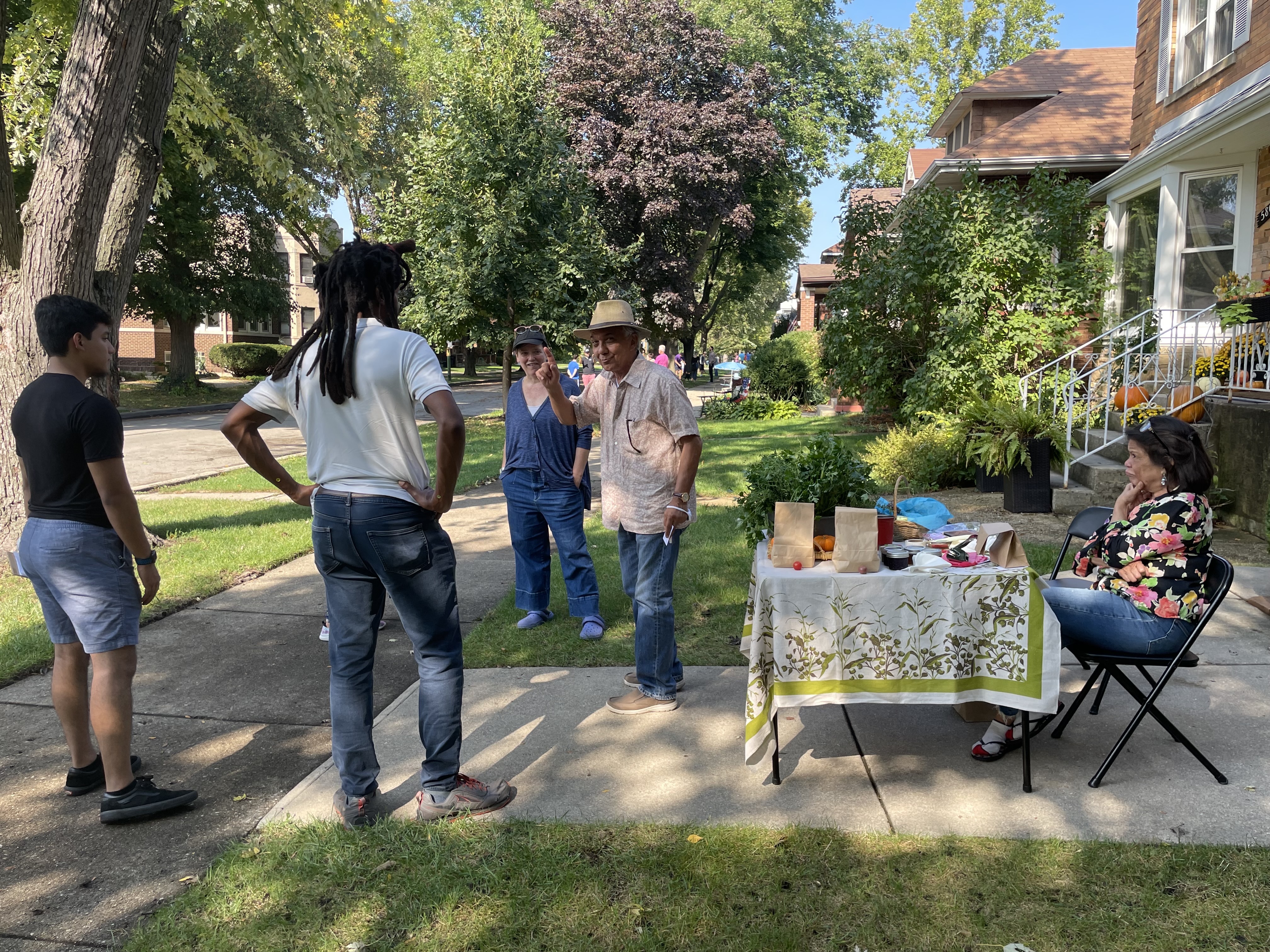 Our 7th District office met with neighbors and friends at the Arcadia Terrace Block Party recently! We chatted with residents and took questions about legislation, state programs, and requests for constituent services. It was a joy to visit here as I grew up just a few blocks south of Arcadia Terrace.

Visit Local Farmer's Markets!
Be sure to visit your local farmer's markets while they're still in season! See a full schedule below of remaining dates they'll be up!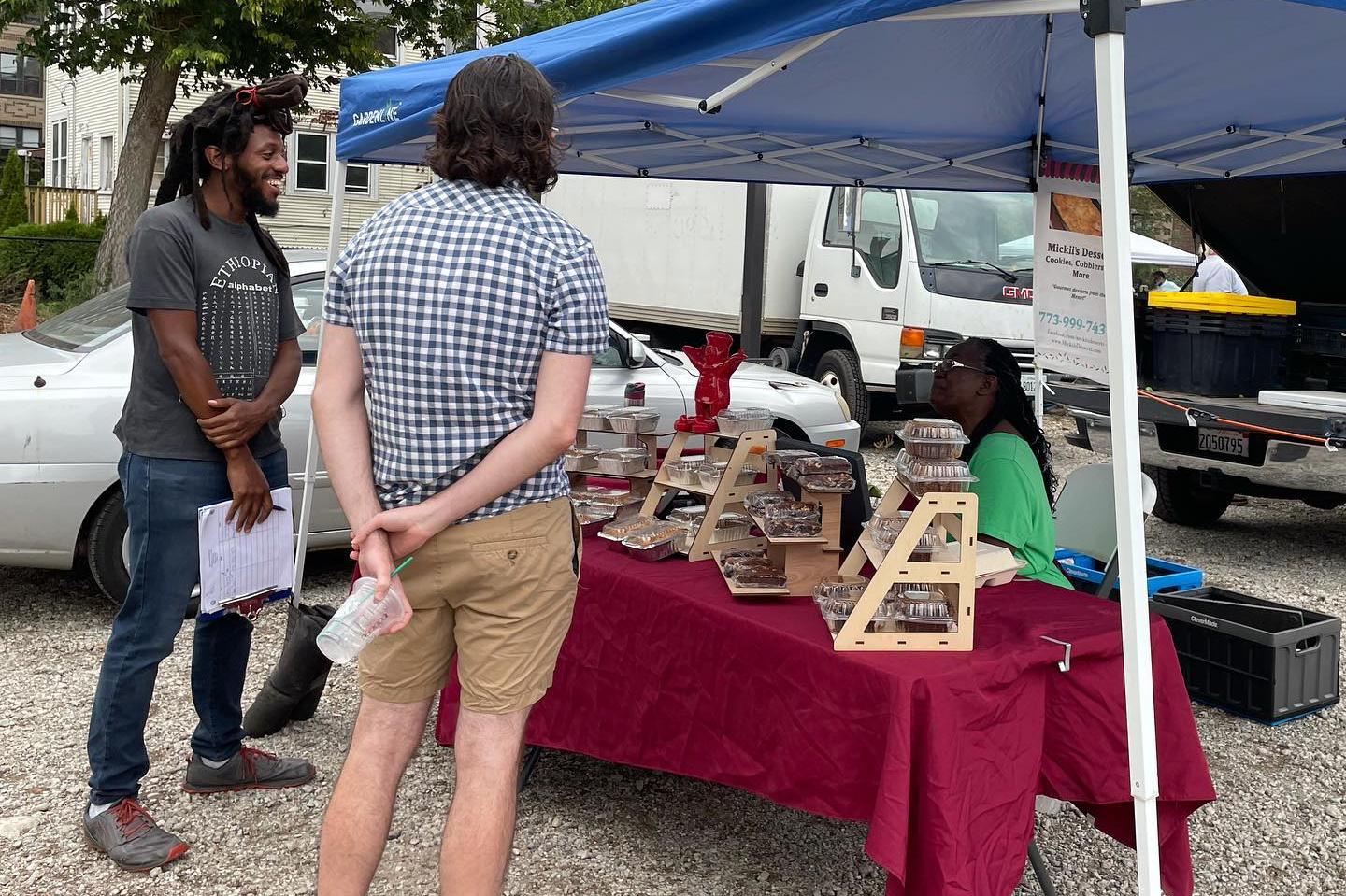 Sen. Simmons chats with a Rogers Park based dessert entrepreneur and vendor Mikki at the Glenwood Sunday Market.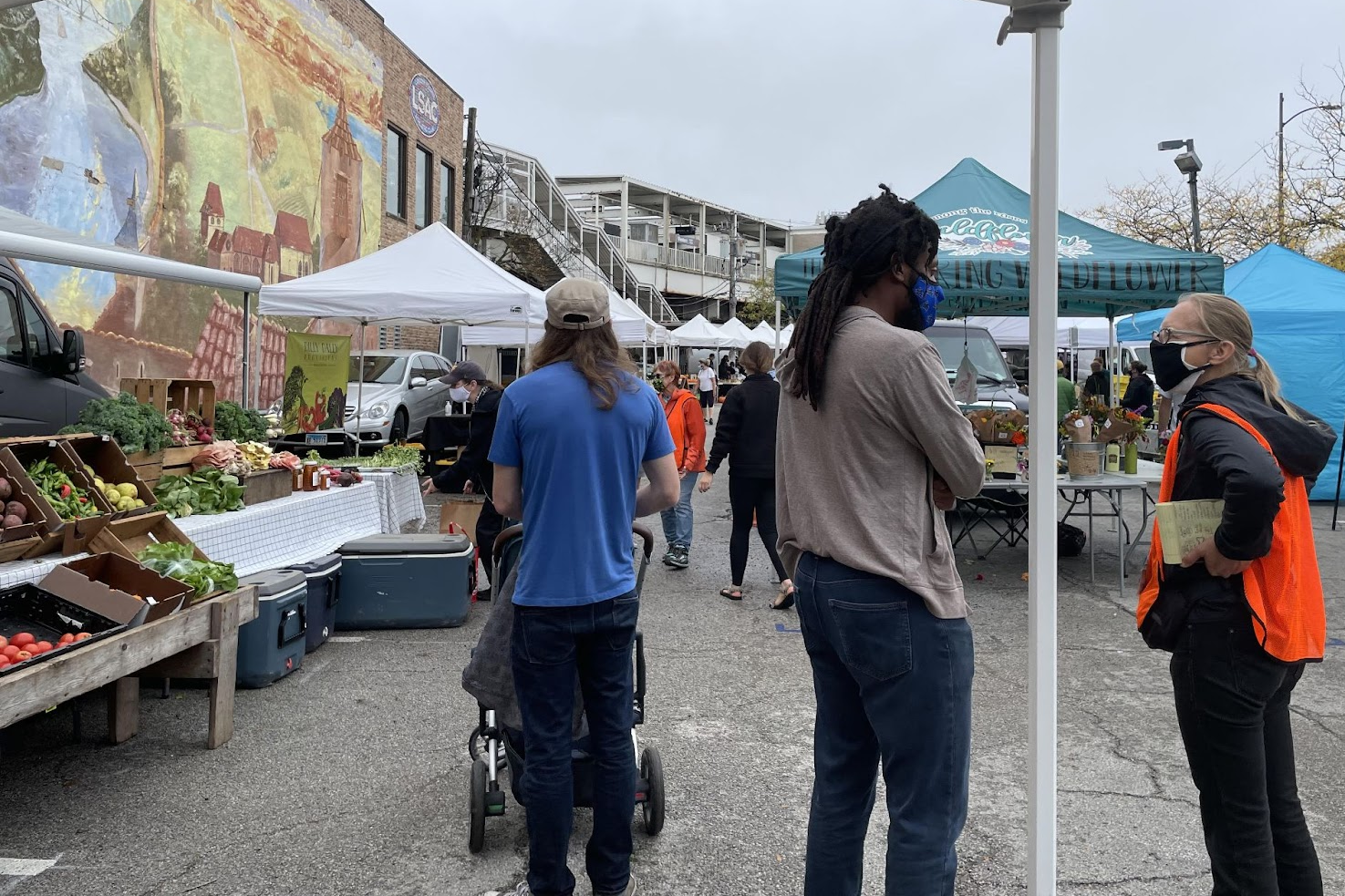 Sen. Simmons chats with market manager Elsa and chats with vendors and customers at the Lincoln Square Farmer's Market before buying a pineapple hot sauce and challah.
Local 7th District Farmer's Market Schedule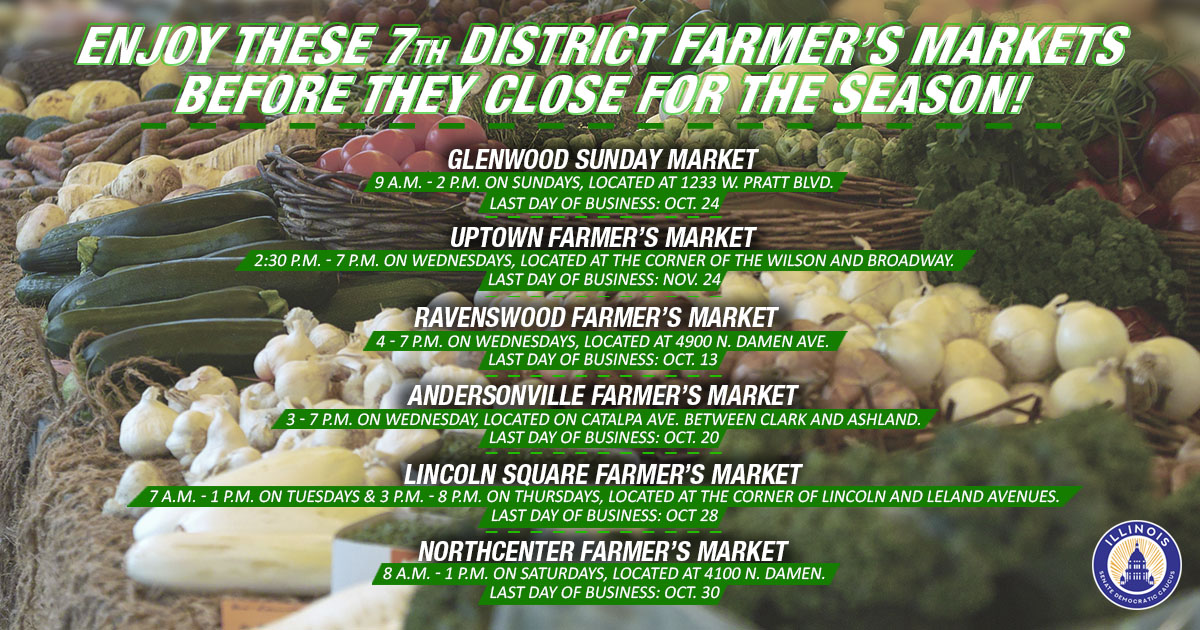 (Click the image for a higher resolution version.)

As always, please do not hesitate to contact my office at (773) 769-1717 if we can help you with anything.
Sincerely,

Mike Simmons
State Senator | 7th District
Category: Newsletters