Published: Friday, August 20, 2021 01:08 PM
Dear Friend,
Our office is now more accessible than ever! We have a new texting service where you can send inquiries. Simply send a text to (773) 945-9979 with your question, concern or request, and someone in my office will be more than happy to help!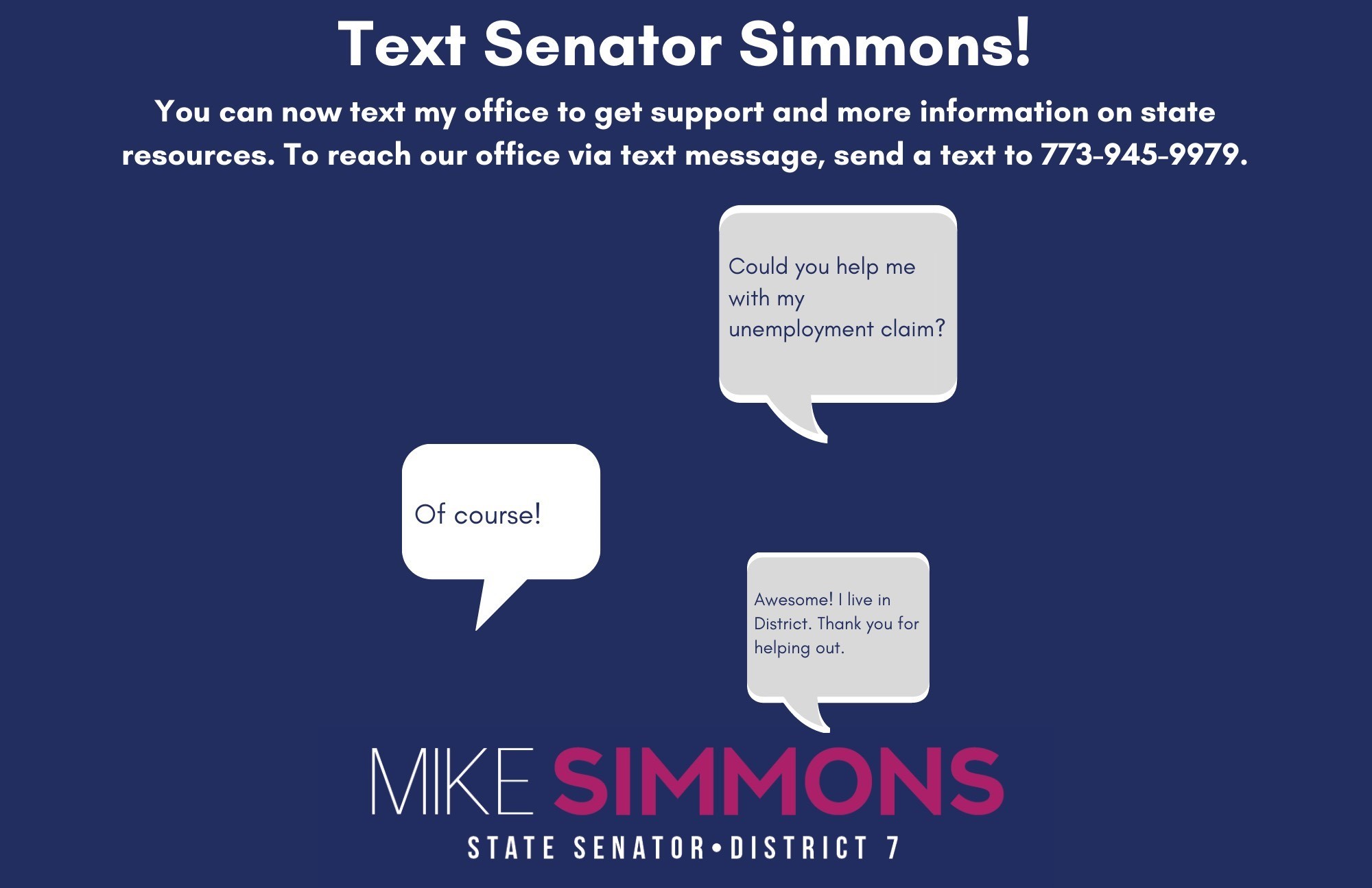 You can also call us at (773) 769-1717 or fill out the form at www.SenatorMikeSimmons.com/contact-us if texting is not an option for you.
We look forward to continuing to provide support to anyone who needs it!
Advocating for housing relief
The Illinois Rental Payment Program closed on July 18. Since then, residents have been reaching out to my office regarding rental assistance and eviction prevention support. The closing of the program and the expiration of the eviction moratorium on Aug. 1 has caused a great deal of financial stress for 7th District households, as many have struggled to keep up with rent payments during the last 15 months of the pandemic. Therefore, I wrote a letter with State Rep. Delia Ramirez to Gov. Pritzker asking for the ILRPP to be reopened and for more funds to be dedicated to assisting renters — so they can stay housed and so landlords can continue to be paid on time. The letter also requests greater support to prevent eviction for renters, more communication with renters and landlords on diversion programs, and the sealing of eviction cases so they do not end up on people's records. The letter was signed by 27 members of the Black, Latino, and Progressive Caucuses of the Illinois Senate and House of Representatives, and submitted to the Governor on Aug. 10, 2021. We are expecting to receive a response and next steps by the end of this week. I will provide substantive updates as we receive them.
As a renter, you have rights. ONE Northside is hosting two emergency trainings to help you become aware of what those rights are. The trainings will be held Saturday, Aug. 21 at 1 p.m. and Wednesday Aug. 25 at 6 p.m., and you can register here. Advance registration is encouraged, but same-day registration is allowed.
I am here for you. Stay subscribed to this newsletter for updates.
Back to Business Grants
The Back to Business program (B2B) is a new $250 million small business relief program that will be available for small businesses in our community.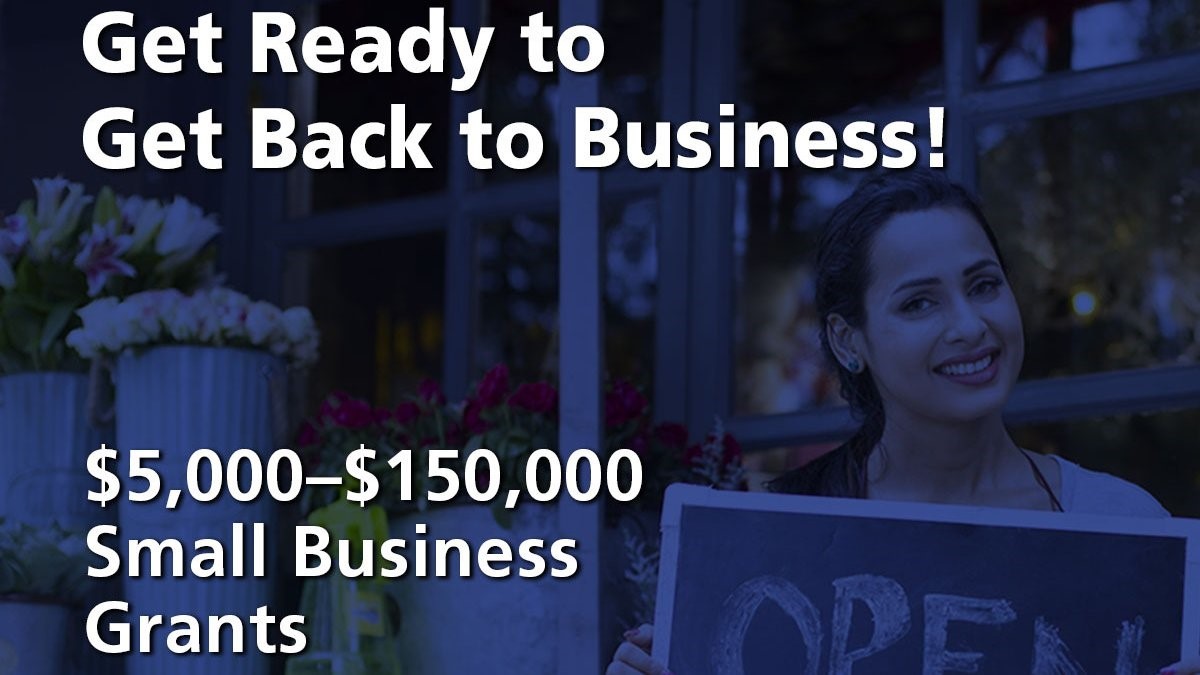 Read on for more information about what kinds of businesses are eligible for B2B and how to apply. If you know a small business owner in need, feel free to forward this information to them. You can also direct them to my office at (773) 769-1717 or www.SenatorMikeSimmons.com for assistance.
What is the Back to Business grant program?
The B2B program, administered by the Department of Commerce and Economic Opportunity, will award eligible small businesses one-time grants of up to $150,000 to cover operation costs, staff payroll and other expenses in an effort to make up for losses sustained due to the COVID-19 pandemic. A total of $250 million will be distributed.
Is my business eligible?
In order to qualify for a grant through the B2B program, a business must have made $20 million or less in revenue in 2019 and be able to demonstrate a reduction in revenue in 2020.
How will businesses be selected?
To direct aid where it's needed most, DCEO will prioritize businesses in the following categories:
Businesses in particularly hard-hit industries, like restaurants, retailers, arts organizations, child care providers, fitness centers and mom and pop businesses
Businesses located in disproportionately impacted areas
Businesses that have not received funding through other state and federal relief programs
Businesses that brought in $5 million or less in revenue in 2019
When and how can I apply?
The B2B application portal is now open on DCEO's website at Illinois.gov/DCEO.
Business owners are encouraged to review the program requirements and gather any required documentation before beginning their applications. A variety of local and state organizations are offering assistance to small businesses looking to apply for grants through B2B. A full, searchable list of these program partners is available here. There are also two small business agencies located in the 7th District that can help you apply:
I encourage interested small business owners to explore the program and see if their business may be eligible for aid. As always, my office can point you in the direction of helpful resources to make the application process smoother. Simply contact us at (773) 769-1717 or www.SenatorMikeSimmons.com.
And, speaking of small businesses, August is National Black Business Month! I encourage you to support all of our local black-owned businesses! Click these links for a list of businesses you can support in Rogers Park, and in Uptown!
Sen. Simmons shops locally at a black-owned restaurant on Howard St. in Rogers Park
The Jett Hawkins Act is now law!
Last Friday, I joined 4-year-old Jett Hawkins, his mother Ida Nelson, Gov. JB Pritzker and several General Assembly colleagues in the 7th District for the signing off the Jett Hawkins Act, banning school policies that penalize Black hair. No child should ever have to experience being traumatized or humiliated for honoring their heritage.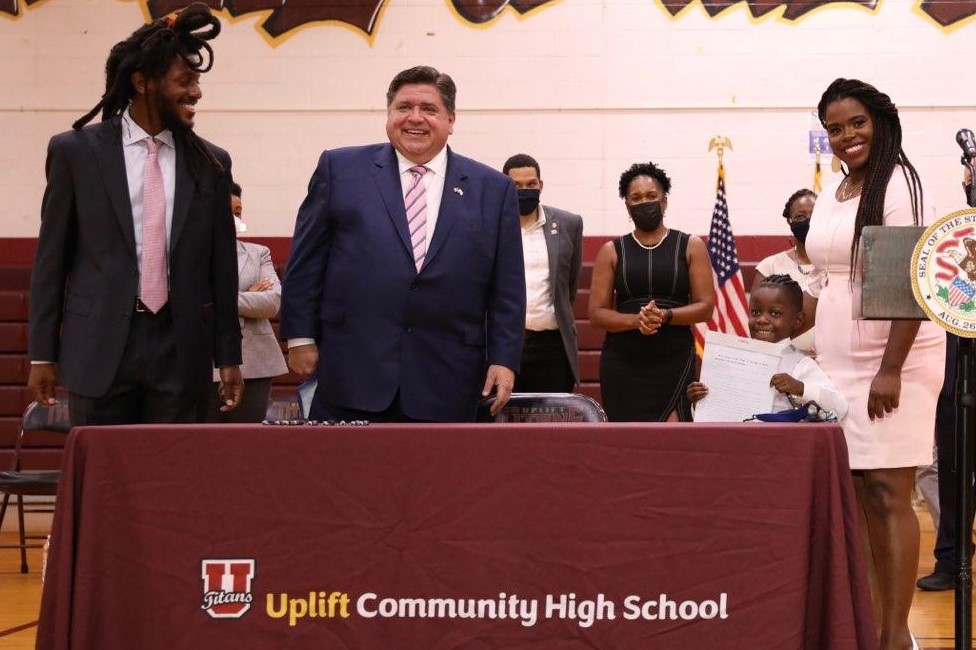 There has been a lot of media coverage on this historic legislation. Here's a selection:
In the District
As often as I can, I like to take the opportunity to meet with friends and neighbors in the 7th District, so that I can speak face-to-face with the people I represent and hear directly from them. I spent some time the past few weeks attending block club parties, yard sales, and back to school rallies where I met and heard from residents on issues such as: gun violence, climate change, senior wellness, access to housing, returning to schools during the pandemic, and diversity across the district. I am enjoying meeting you all and appreciate having direct perspectives from my constituents on issues in the community. If your block club is having an event and you'd like me to stop by, you can invite me by contacting my office at (773) 769-1717.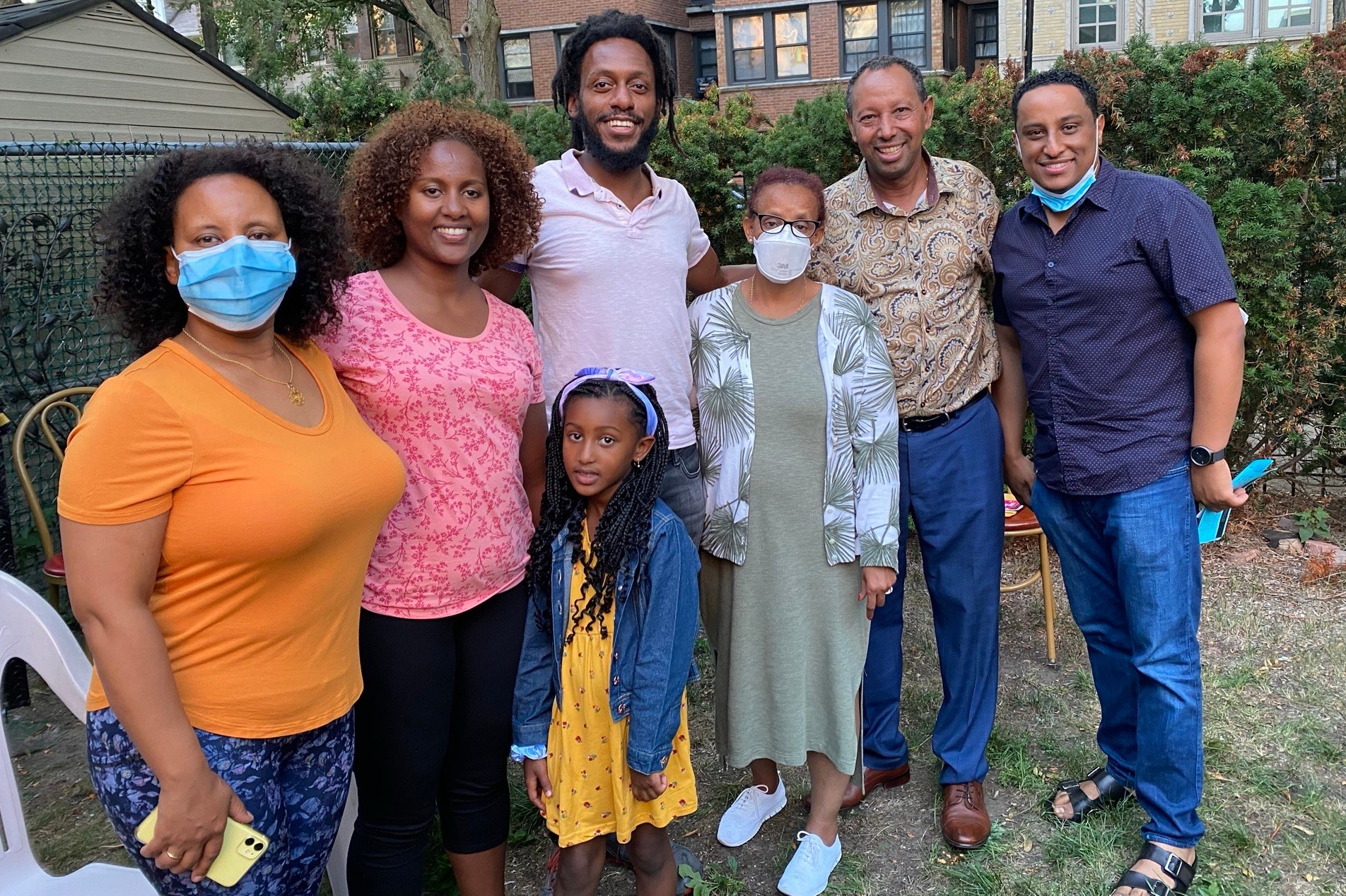 Sen. Simmons meets with residents in Edgewater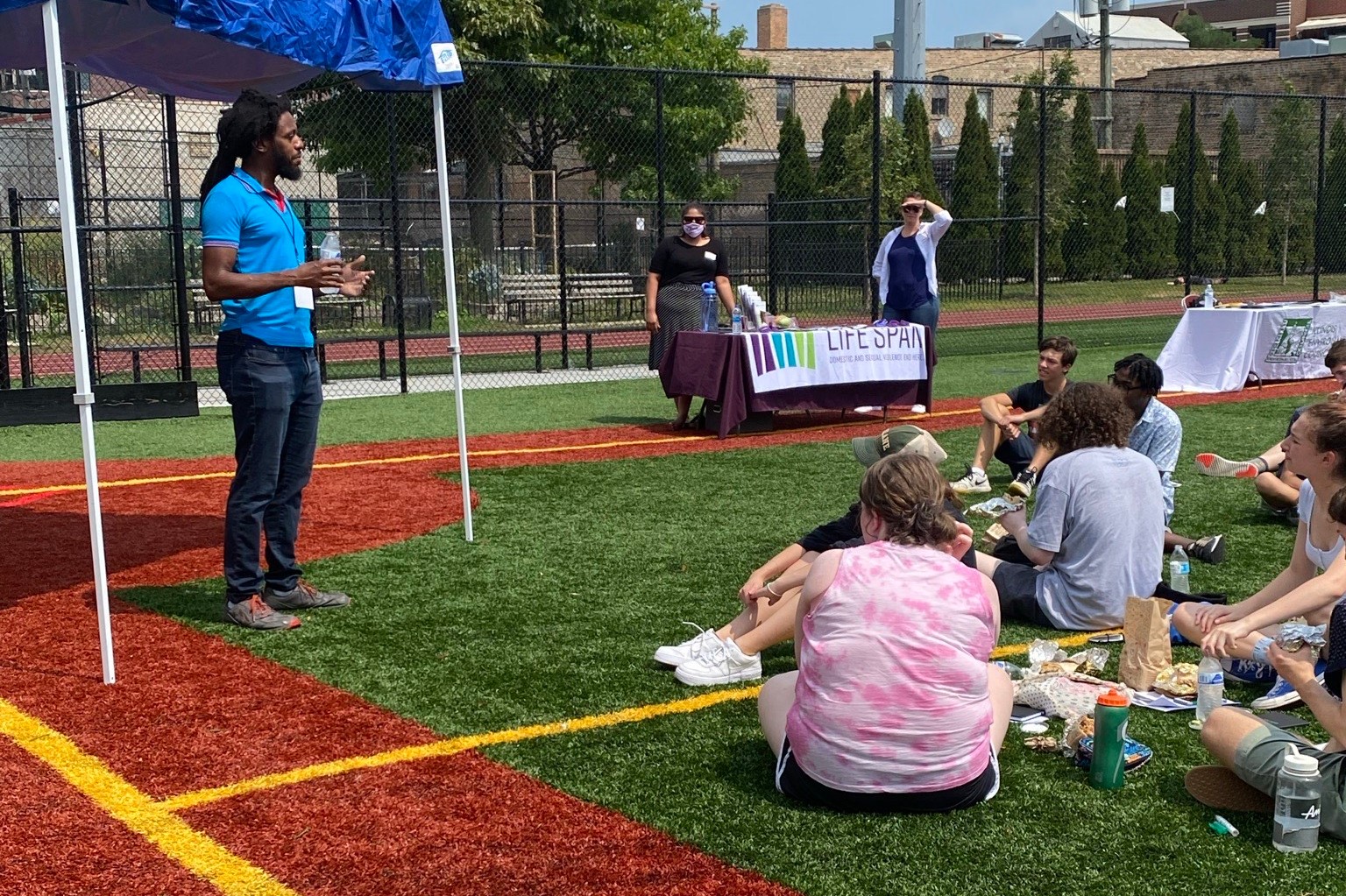 Sen. Simmons speaks at a youth organizing summit in Ravenswood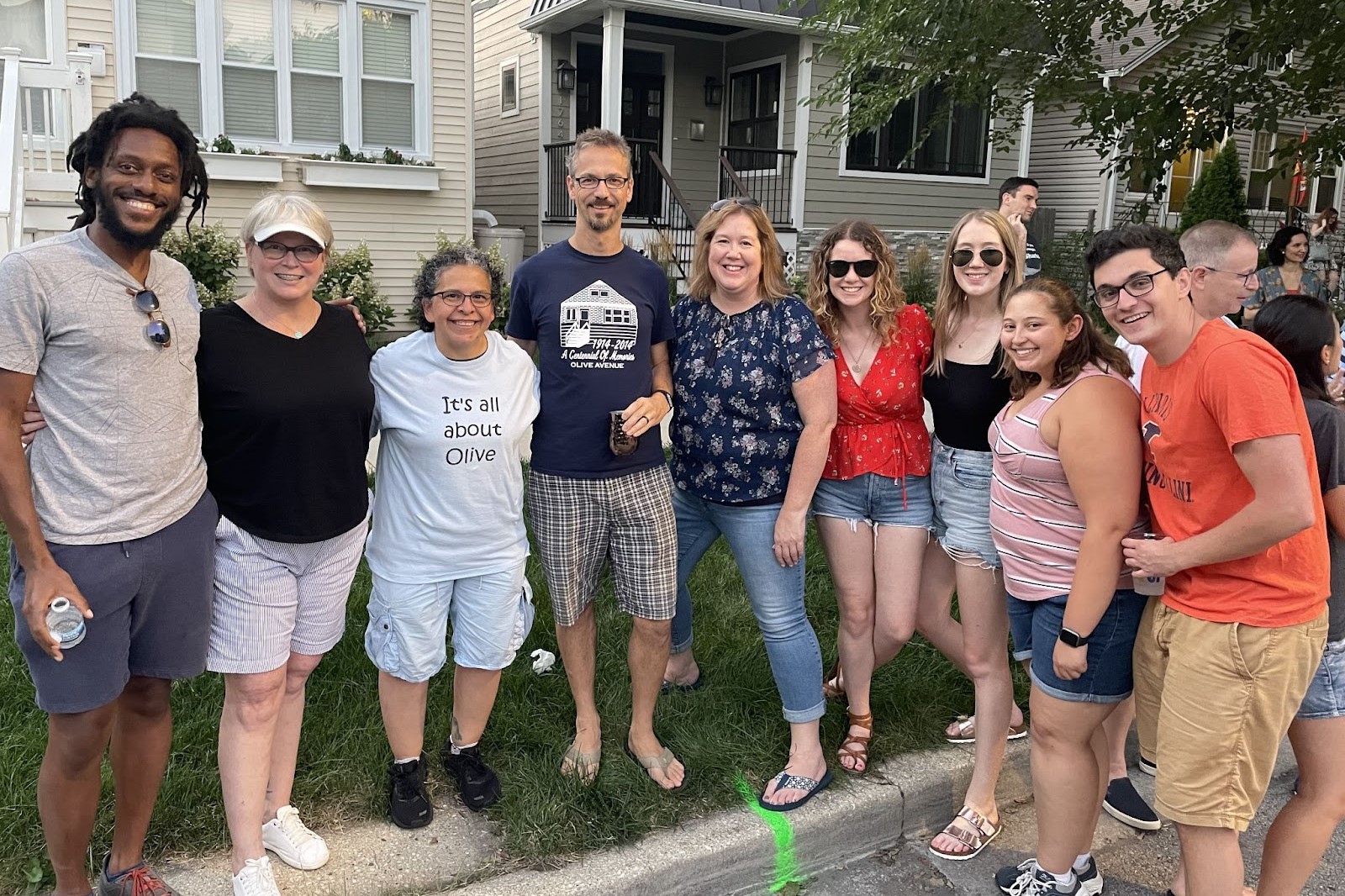 Sen. Simmons attends a block party in Andersonville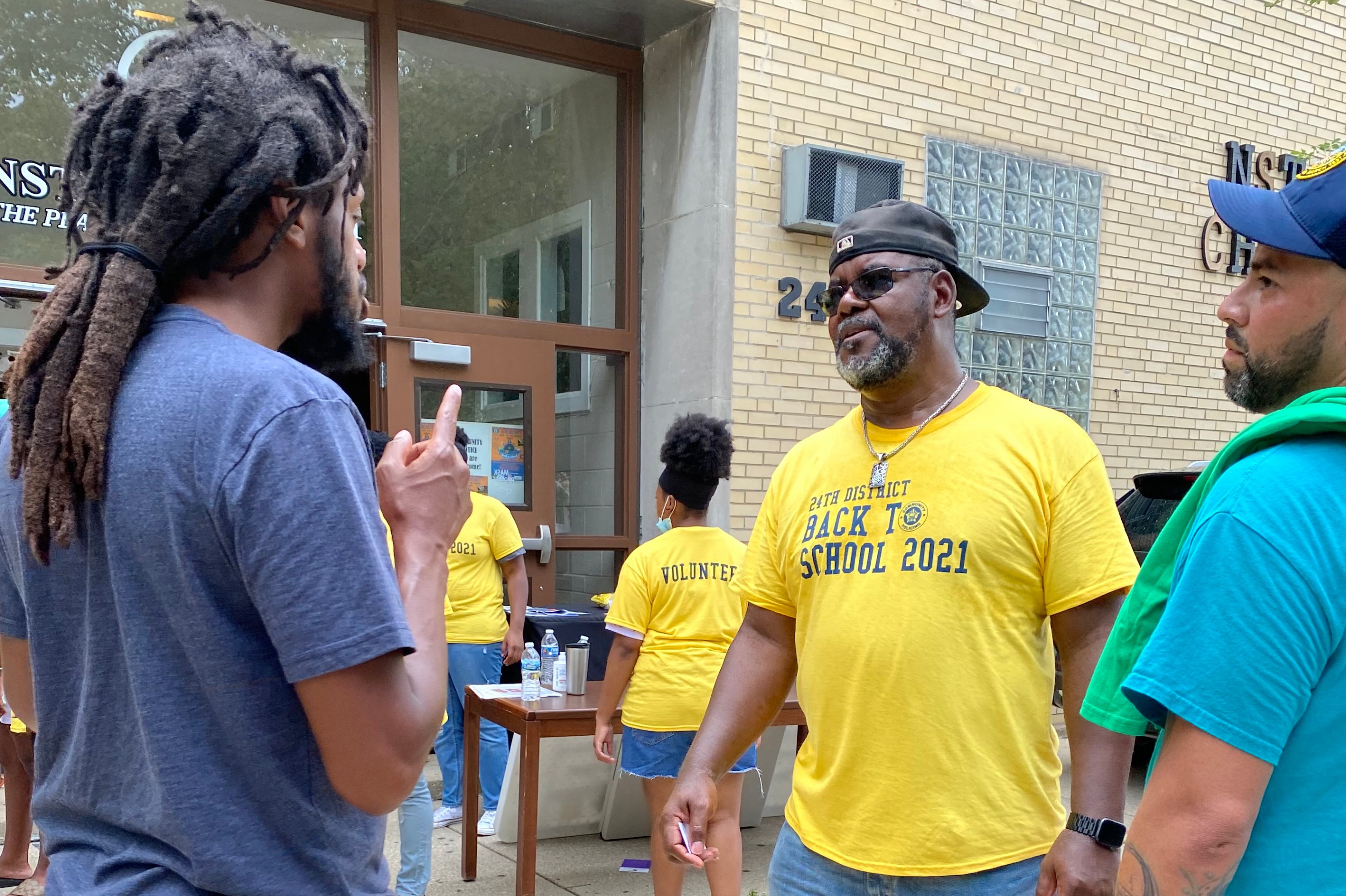 Sen. Simmons talks with volunteers at a back to school event in West Ridge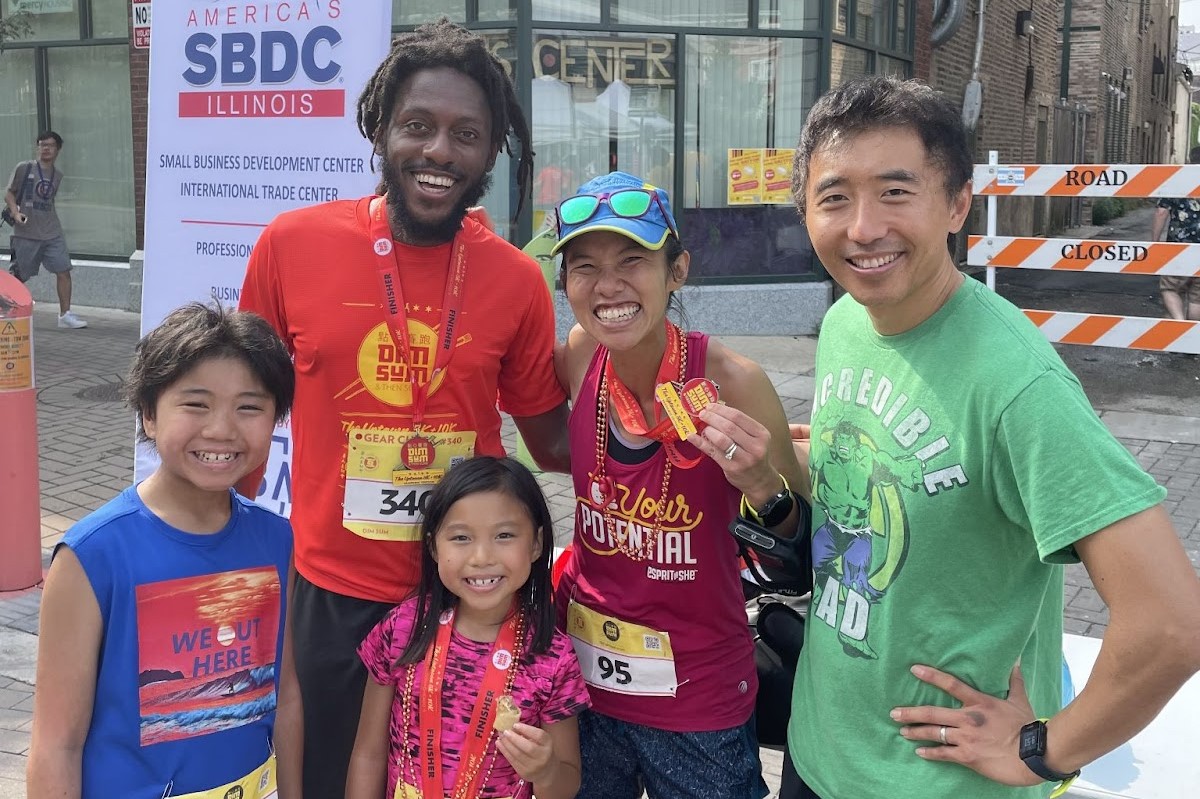 Sen. Simmons after running the annual Dim Sum 5K, hosted by Chinese Mutual Aid Association in Uptown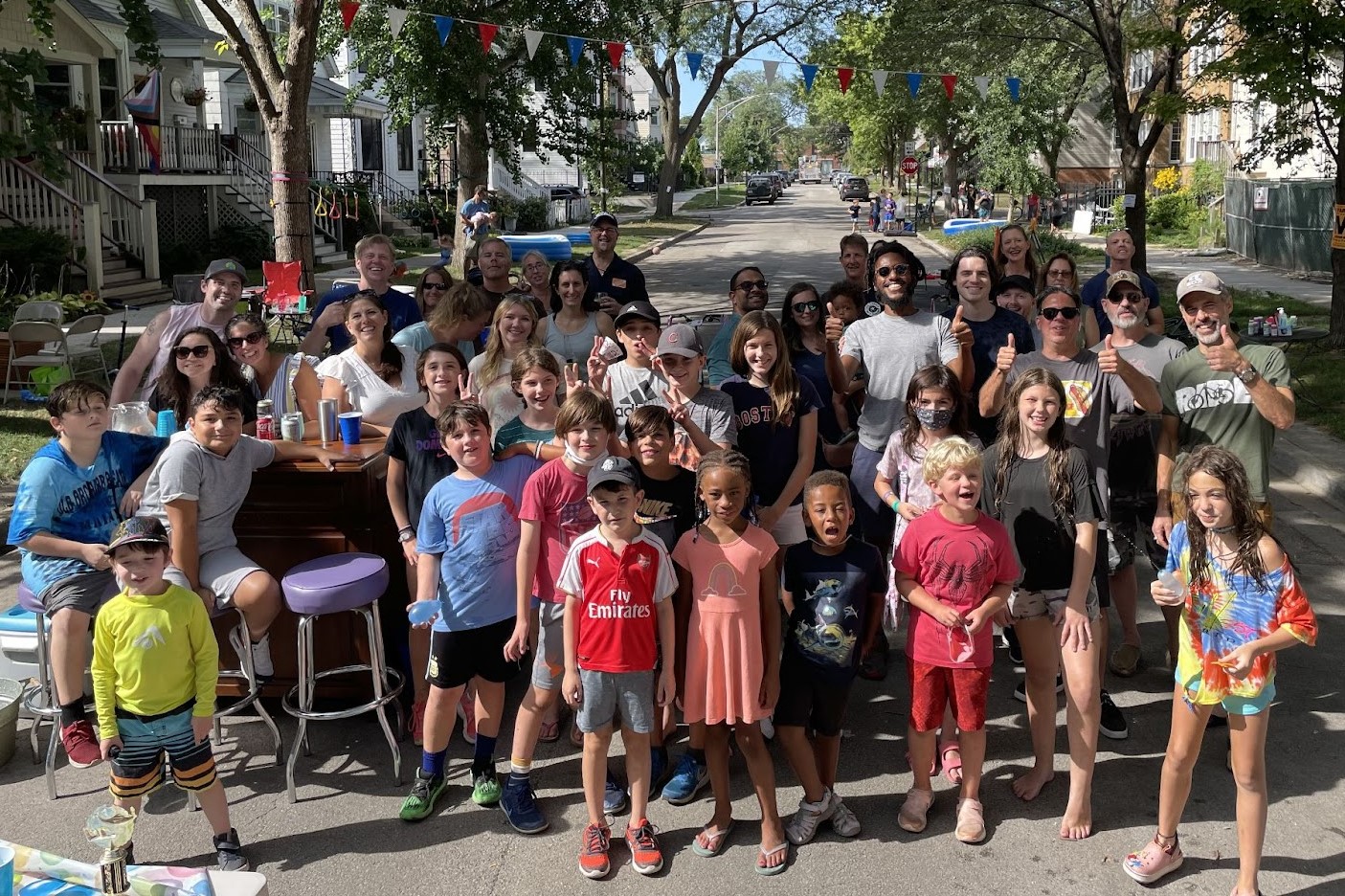 Sen. Simmons poses with residents while visiting a block party in Lincoln Square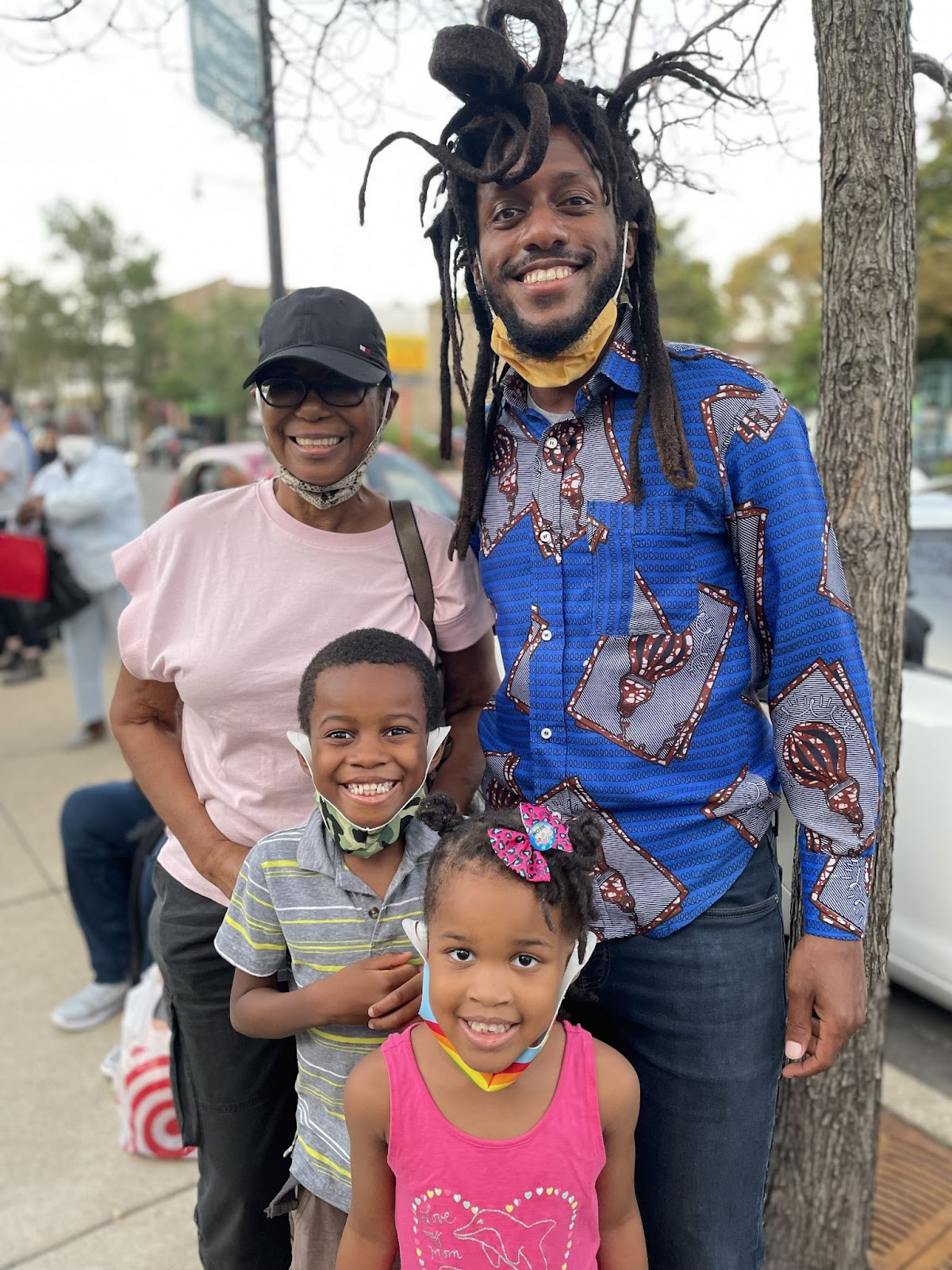 Sen. Simmons chats with an Uptown family while attending a community celebration honoring Jackie Taylor at Black Ensemble Theater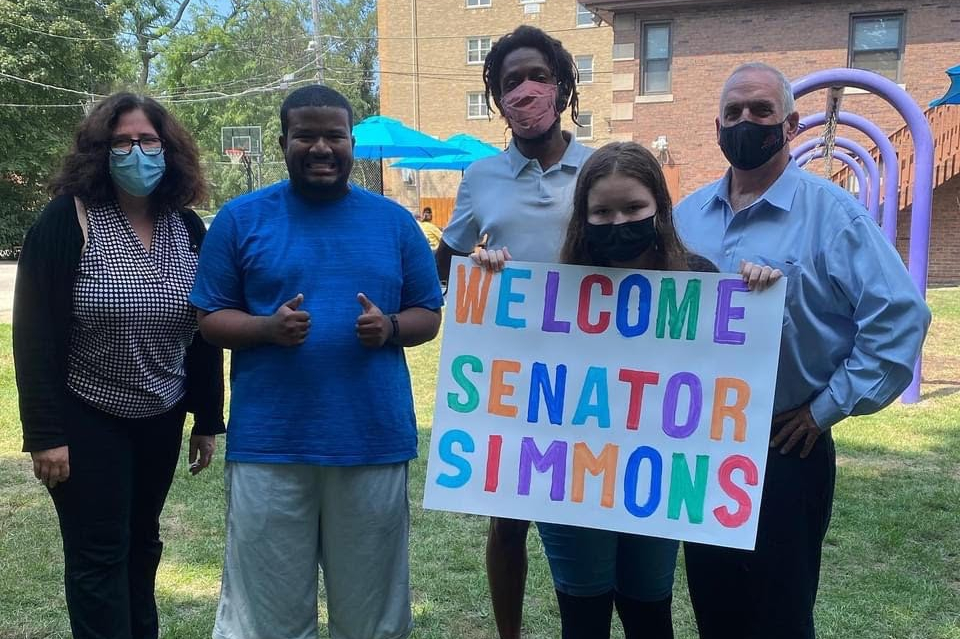 Sen. Simmons tours PACTT Learning Center for children and young adults living with autism in Rogers Park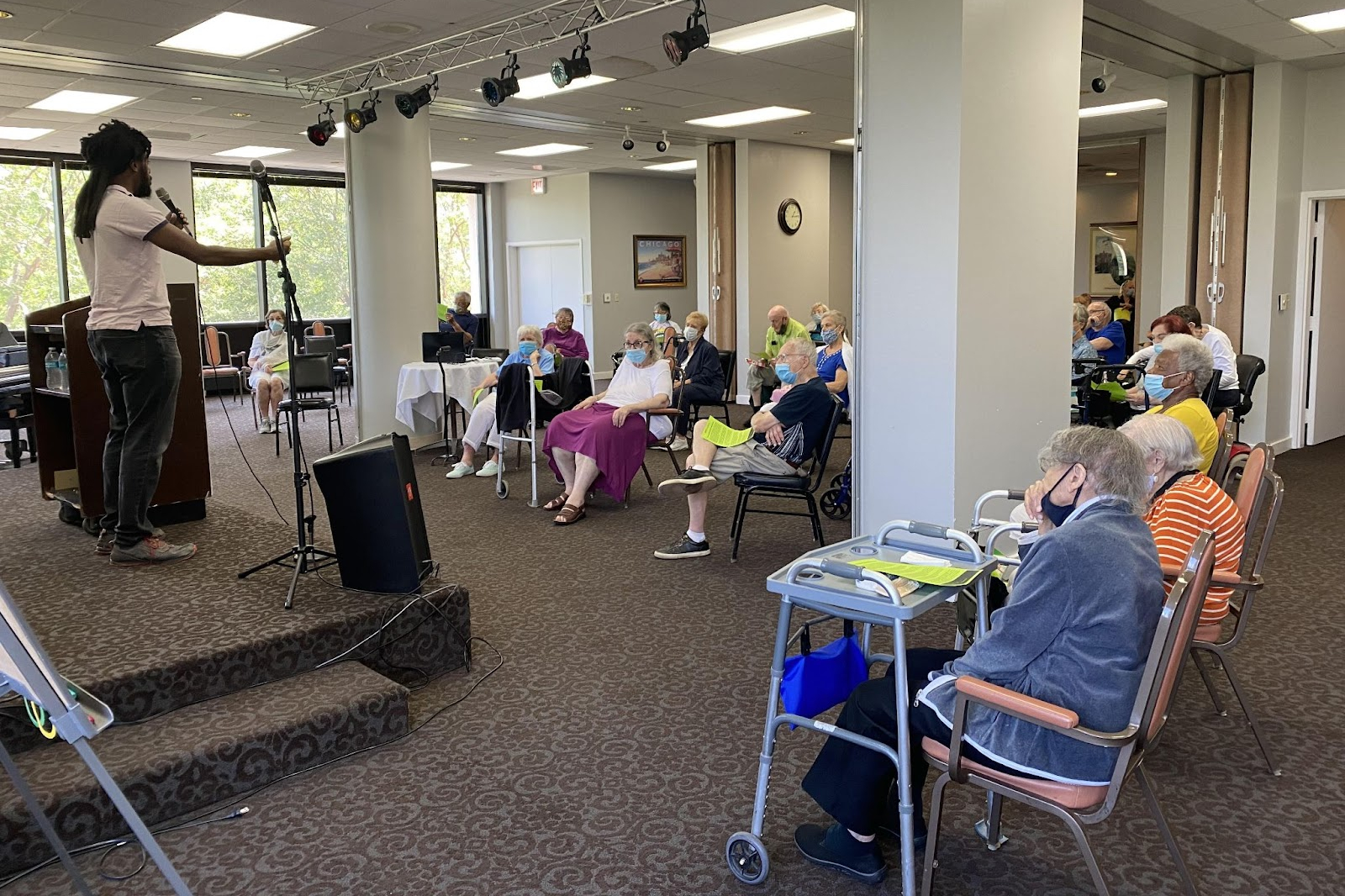 Sen. Simmons leads a legislative town hall with residents of The Breakers, an independent living facility for seniors in Edgewater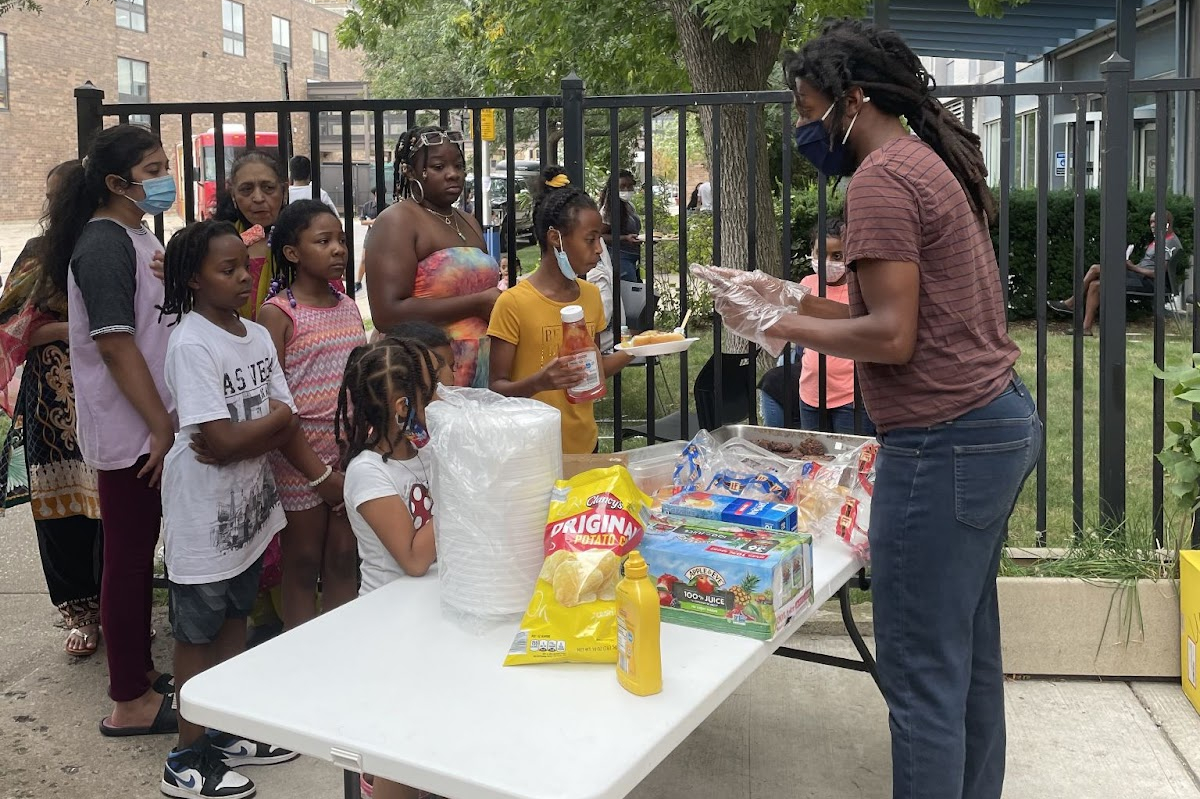 Sen. Simmons helps serve lunch at a festival to celebrate youth in Uptown
Upcoming Events
Back to School Celebration
Mark your calendars! I am hosting a Back to School event Wednesday, Aug. 25 at 5 p.m. at Senn High School with our neighbors at 5533 N. Broadway Ave. We will be distributing school supplies to students who need them. We'll also be at Jordan Elementary School on Saturday, Aug. 28 for their back to school fair. We will be distributing book bags stocked with supplies at schools across the 7th district next week.
Looking to donate school supplies? We are accepting donations all week!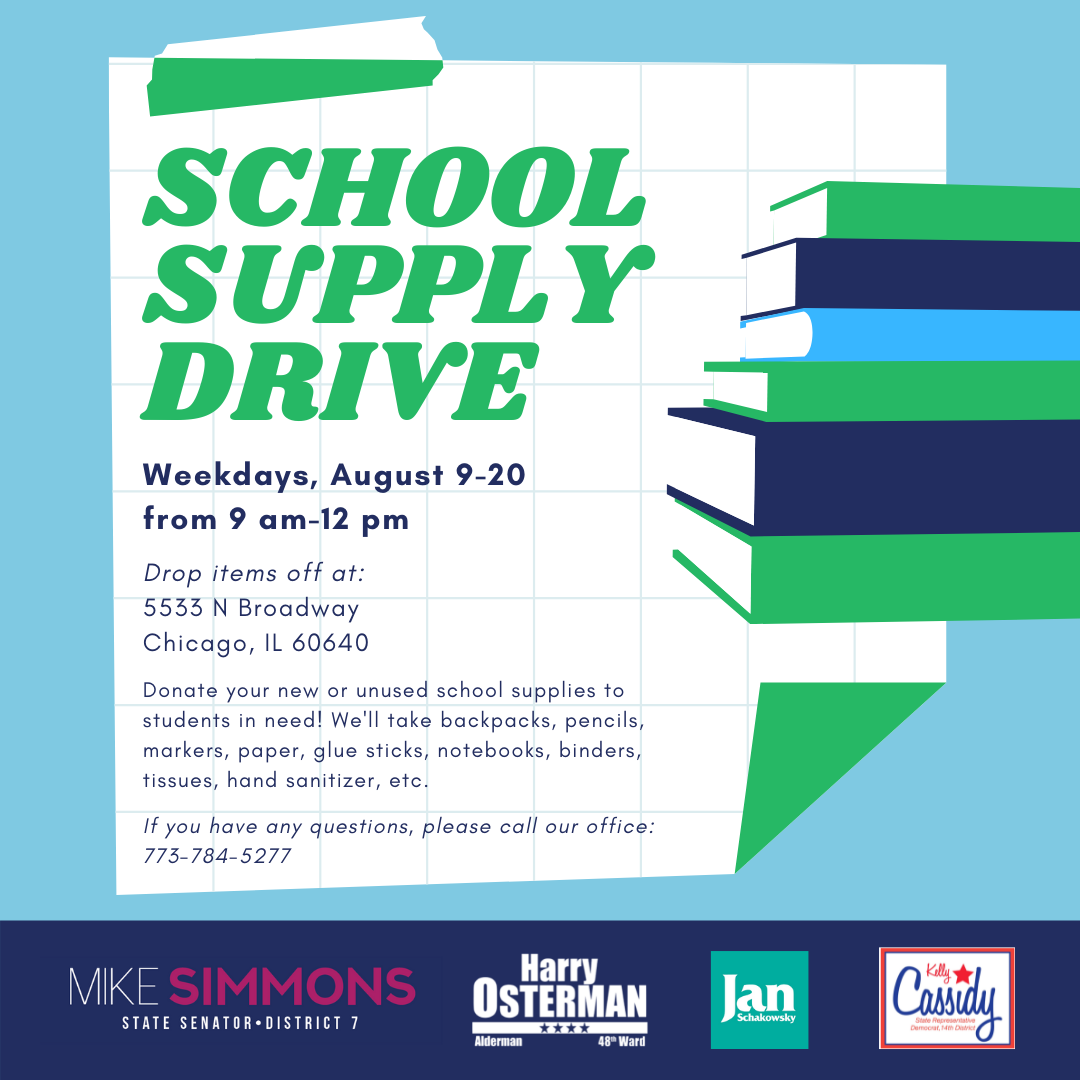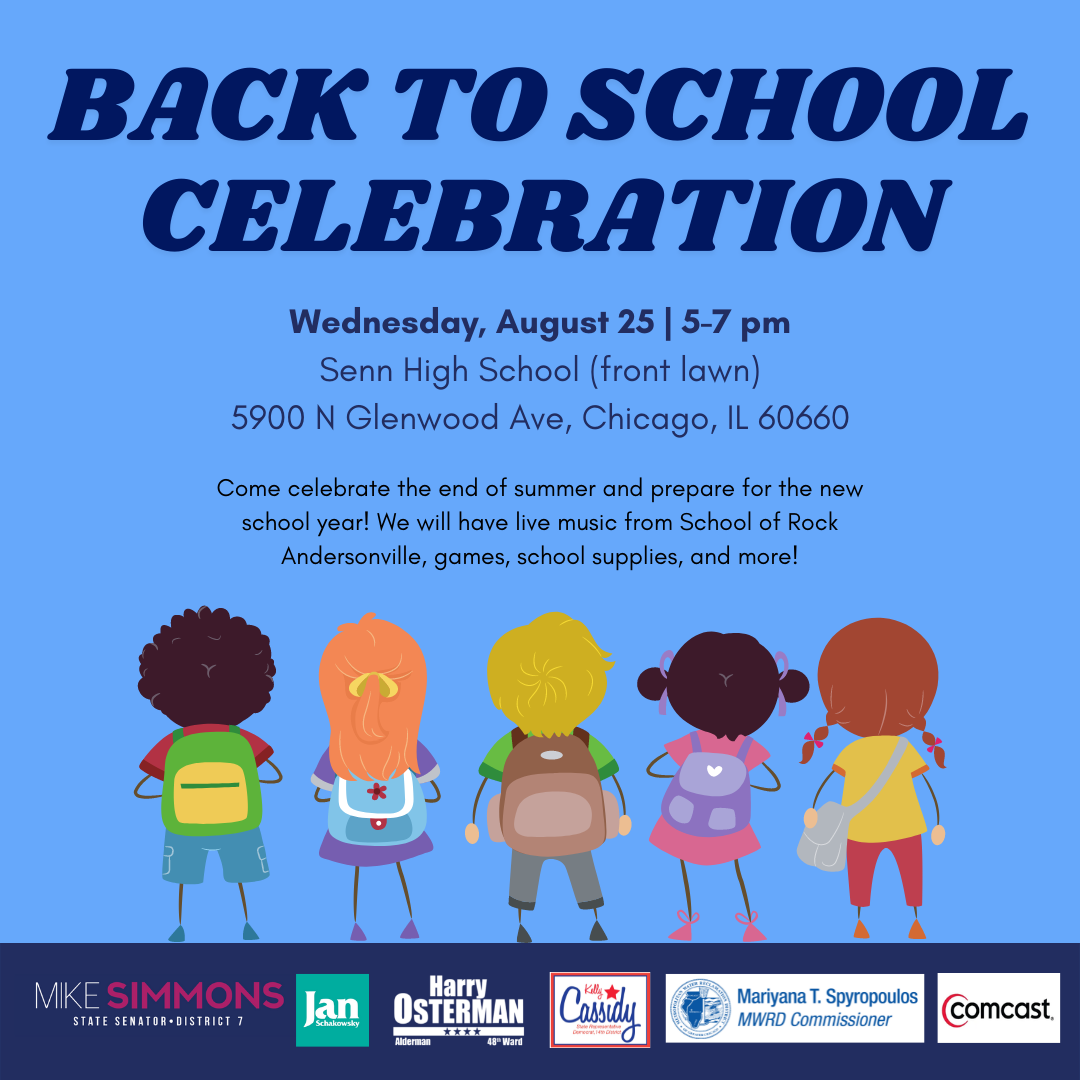 Glenwood Arts Festival
We will be out this weekend in Rogers Park for the 20th annual Glenwood Arts Festival! Feel free to stop by and chat with us and support our local artists and vendors and meet your neighbors!
As always, please do not hesitate to contact my office at (773) 769-1717 if we can help you with anything.
Sincerely,

Mike Simmons
State Senator | 7th District
Category: Newsletters