Published: Friday, October 01, 2021 03:50 PM
Rental Assistance is Open
The Illinois Department of Human Services' (IDHS) Housing Help program works with community-based agencies to provide emergency rental and utility assistance to eligible Illinois households impacted by the COVID-19 Pandemic. Interested applicants should contact an agency listed here: https://www.illinoisrentalassistance.org/providers
Please do not hesitate to reach out to my office to help with your application.
If you are experiencing or will experience an eviction notice in the coming weeks, we are here to connect you to the resources you need.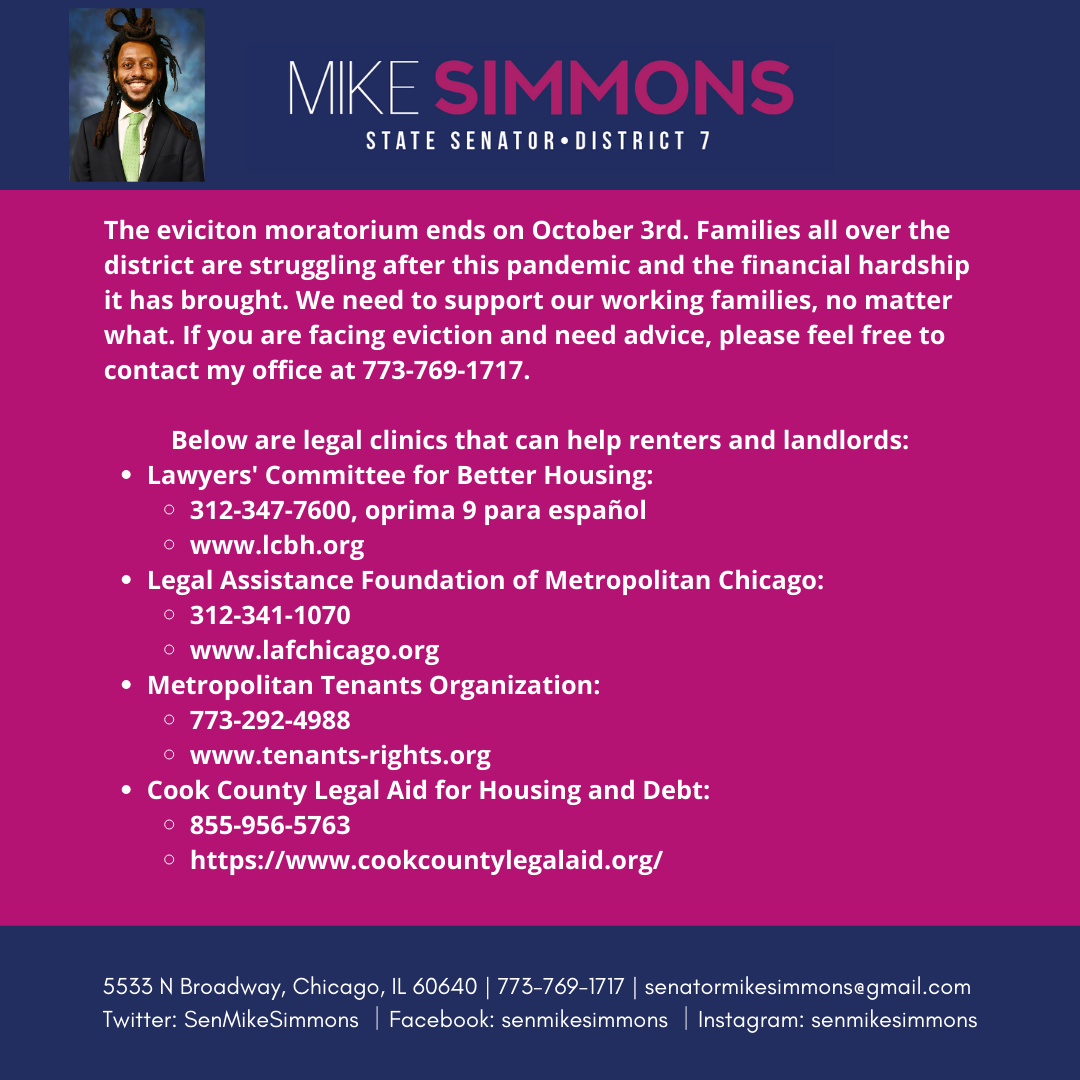 Know Your Rights: Housing Virtual Webinar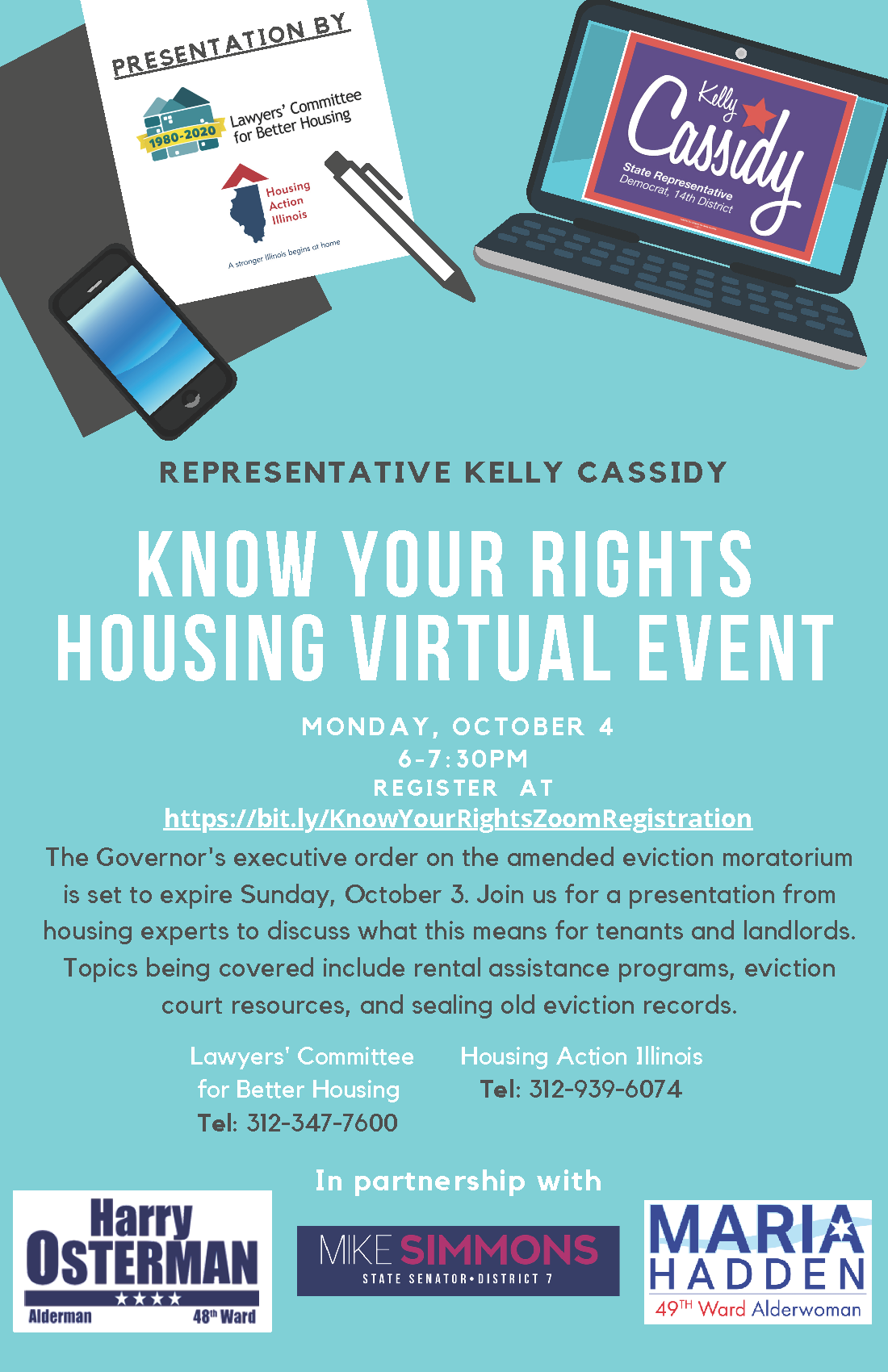 You have rights as a tenant. Along with Rep. Kelly Cassidy and Alds. Harry Osterman and Maria Hadden, I'll be hosting a webinar to share information on those rights. Register here.
October is Breast Cancer Awareness Month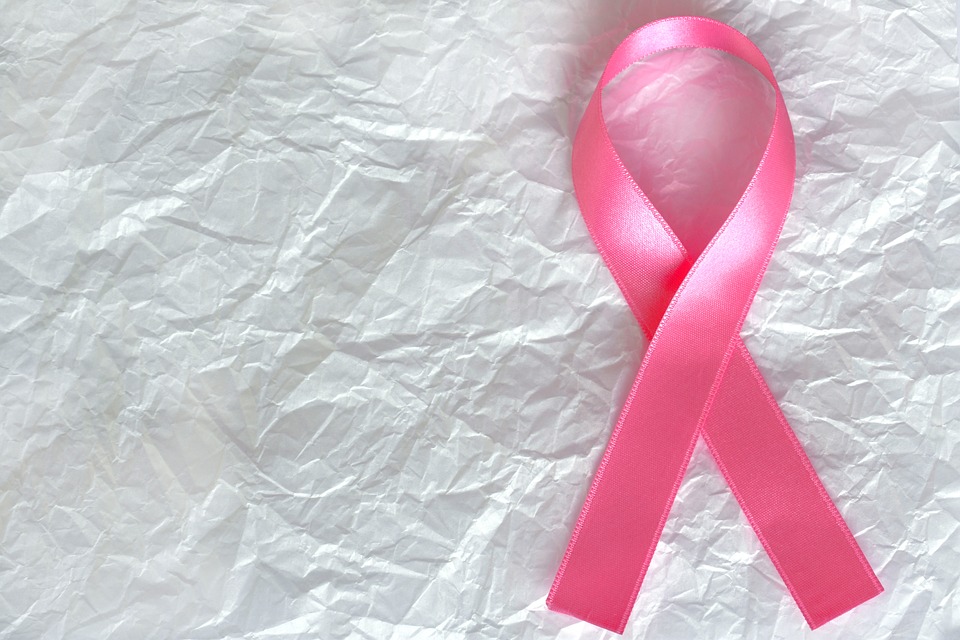 October is Breast Cancer Awareness Month. Breast Cancer can affect women, transgenderwomen, transgendermen, cisgender men, and nonbinary folks. It is very likely that we all know someone who has been affected by breast cancer. Each October, we can come together as one to help raise awareness of and reduce the stigma surrounding regular mammogram exams, breast cancer, and breast cancer treatment.
This month my office is organizing breast cancer awareness and events to educate and connect residents, especially people who have been poorly served by the health care sector, to health resources in the district.
Medicaid Working Group
Over the past two months, I have been working with my colleagues in the Healthcare Expansion Working group to discuss public policy options that would allow more people in Illinois to access health care. We also are looking at how to better support residents and providers. Access to health care is critical. My goals on the working group are to identify ways to increase quality health care outcomes for residents, to focus on reducing the life expectancy gap for people living with chronic mental illness, and to improve overall affordability of care.
This session, I introduced Senate Bill 966, which would expand Medicaid eligibility to include households earning up to 200% of the federal poverty level. I am advocating for this legislation and for the people I represent in this working group. I will keep you updated as the meetings progress throughout the year.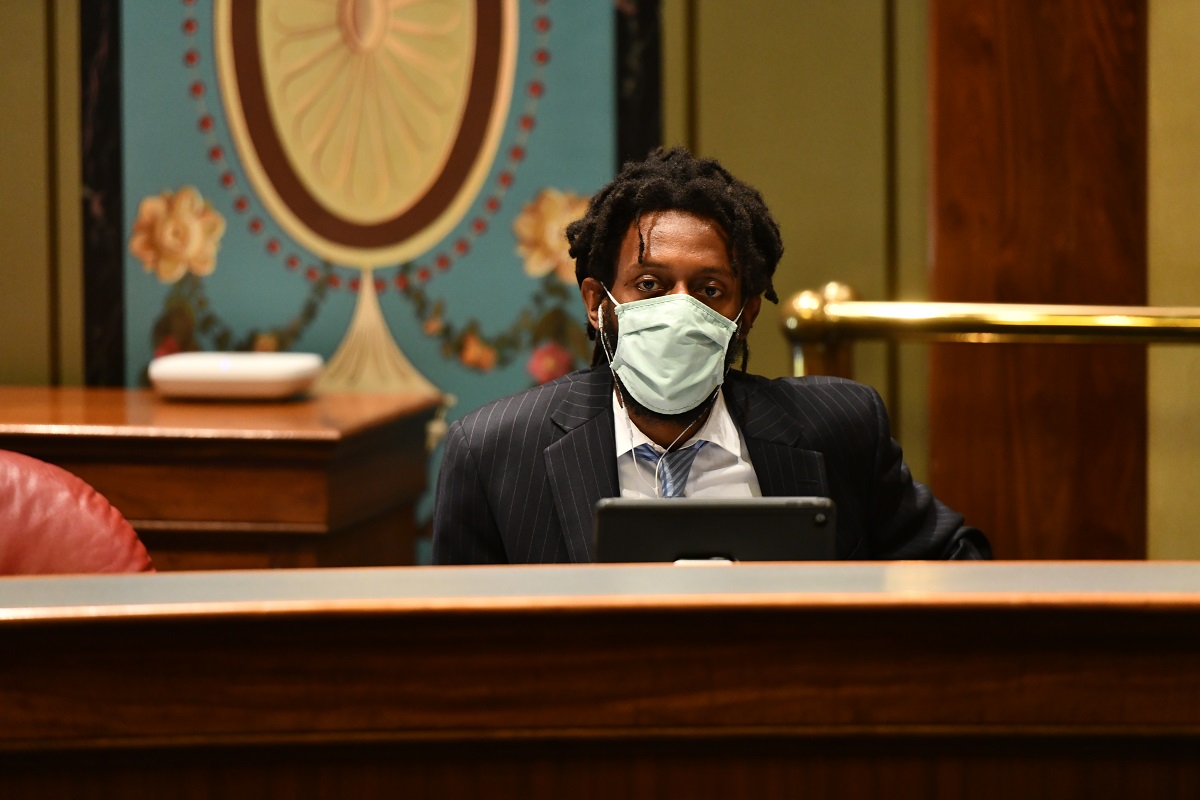 Sen. Simmons meeting with the Healthcare Expansion Working Group
Senate Transportation Committee
Earlier this week, I participated in a hearing of the Senate Transportation Committee, of which I am a member. We discussed Senate Bill 1900, which creates the Public-Private Partnership Act, authorizing private entities to do all or part of the development, planning, design, construction, maintenance, repair, rehabilitation, expansion, financing and operation of projects that serve a public purpose. It was a subject matter hearing only, meaning no vote took place. I will continue to monitor this legislation if it is further considered.
Local Farmer's Markets
Fall is here, which means our favorite local farmer's markets will be closing shop for the season within the next few weeks.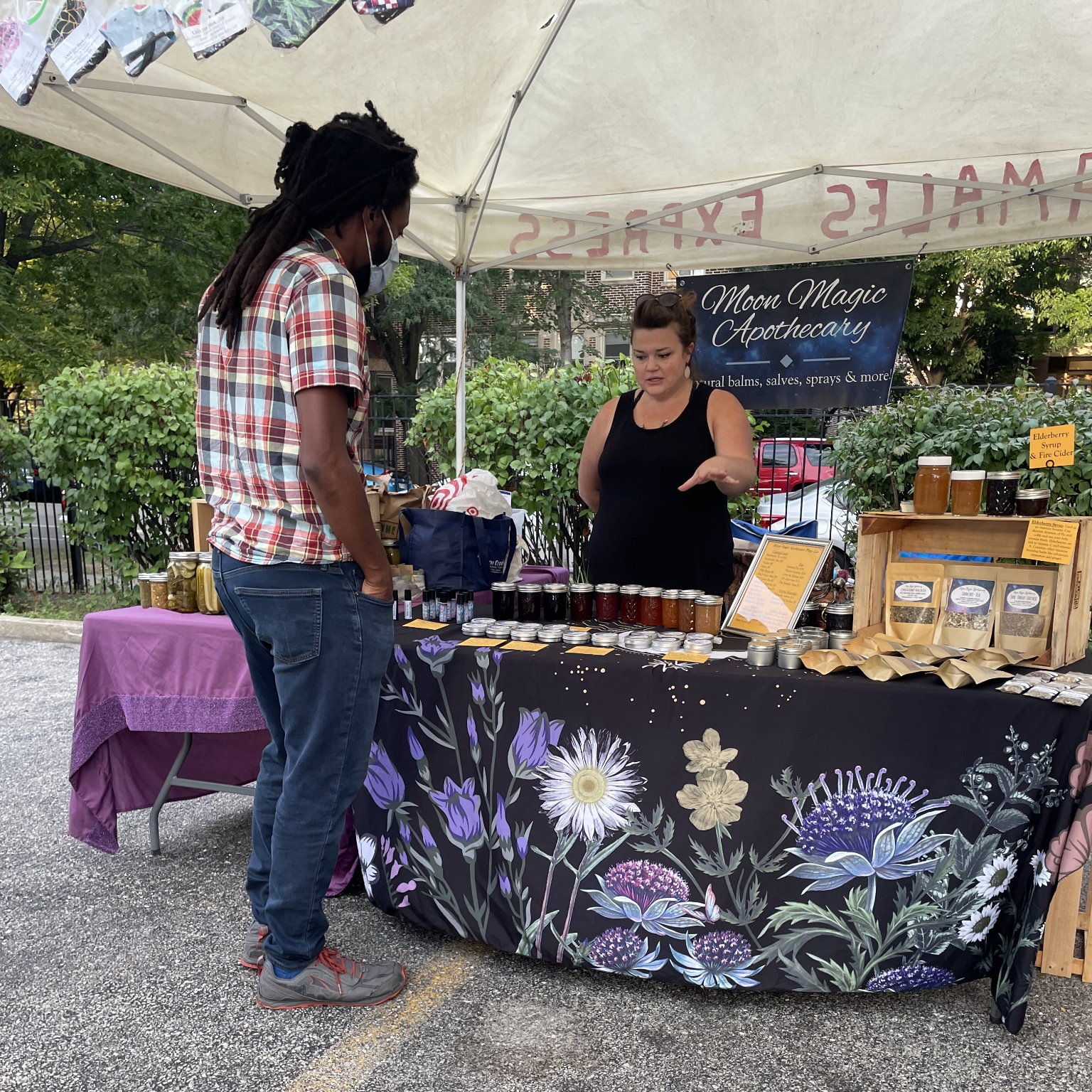 I am extremely supportive of locally grown produce. Relying on locally sourced fruits and vegetables helps boost our community's economy and helps fight pollution by creating less reliance on highly-pollutive factory farms. Be sure to swing by sometime in the next few weeks to shop locally and purchase fresh ingredients to make delicious meals for you and your loved ones! I will be at the Glenwood Sunday Farmers Market this weekend!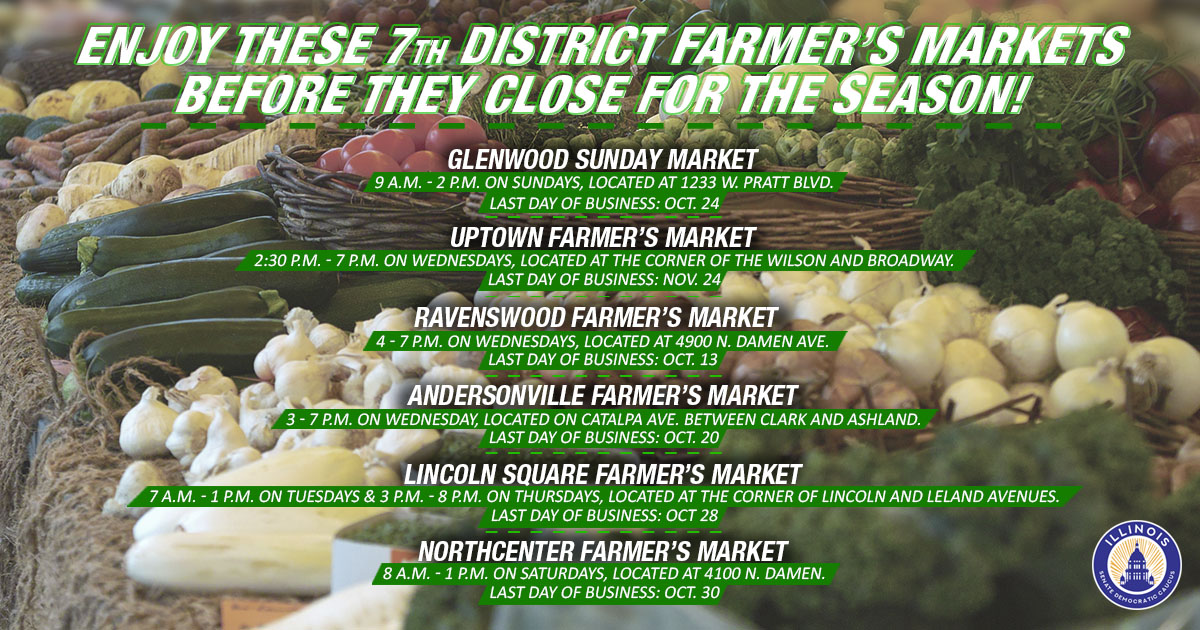 Out in the Community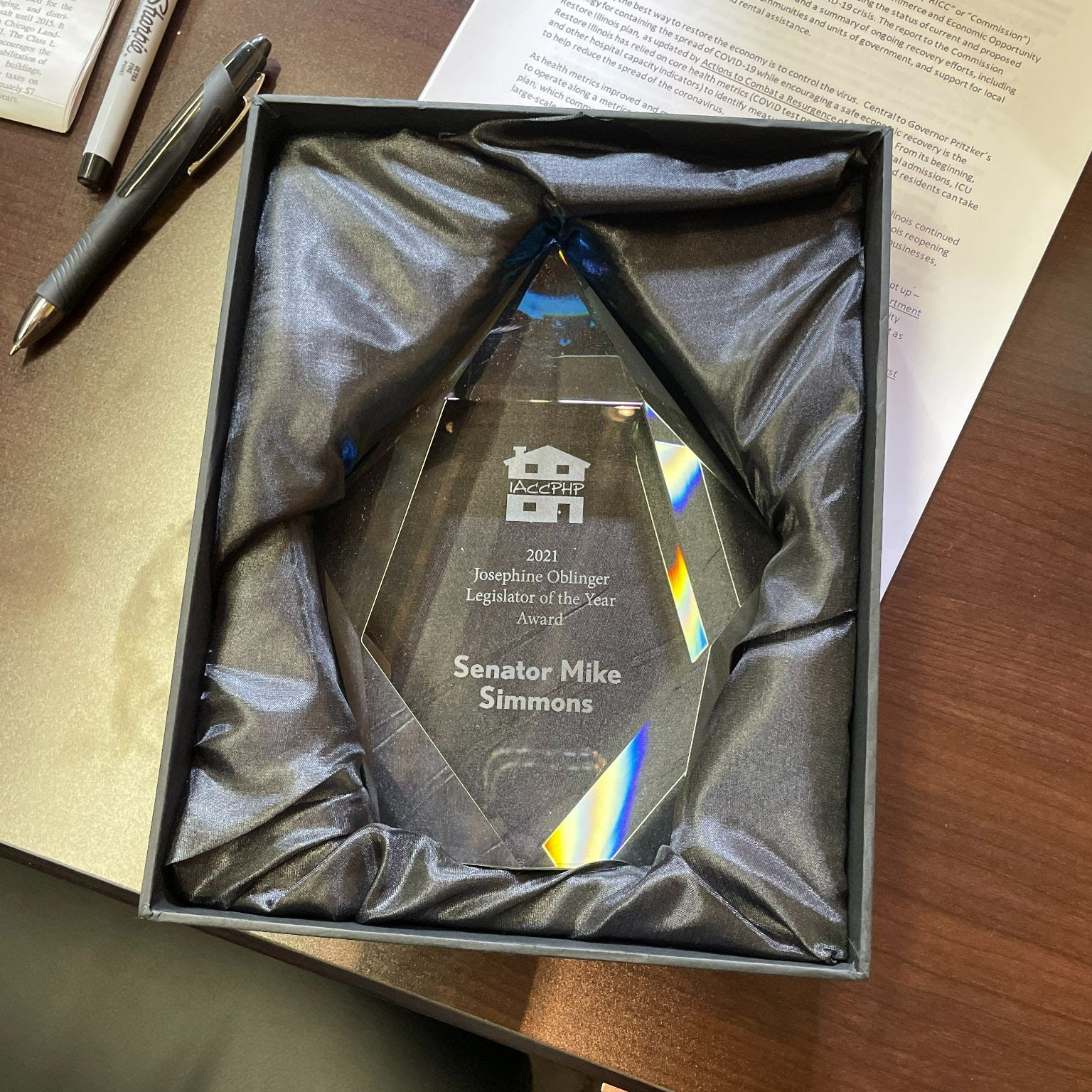 I was incredibly honored to receive the IACCPHP Josephine Oblinger Legislator of the Year Award! Thank you to the Illinois Association of Community Care Program Homecare Providers for their energy and drive to fight for our seniors and the people who care for them. I am proud to be an ally and stand alongside you. I will continue to fight the good fight for seniors!


Sen. Simmons on the Award Ceremony Call for IACCPHP the Josephine Oblinger Legislator of the Year Award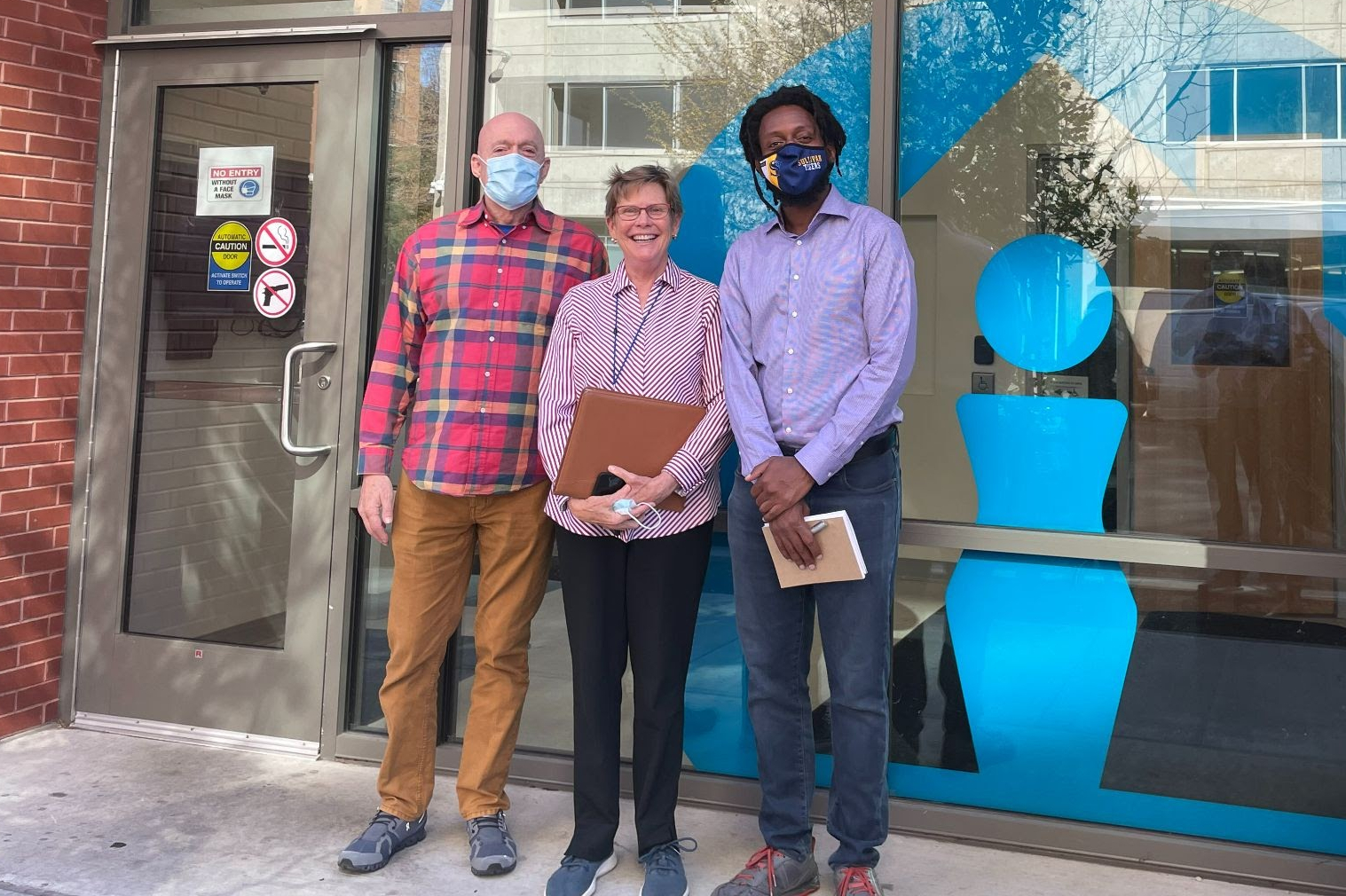 Sen. Simmons and Majority Leader Rep. Greg Harris visited the new Sarah's Circle building in Uptown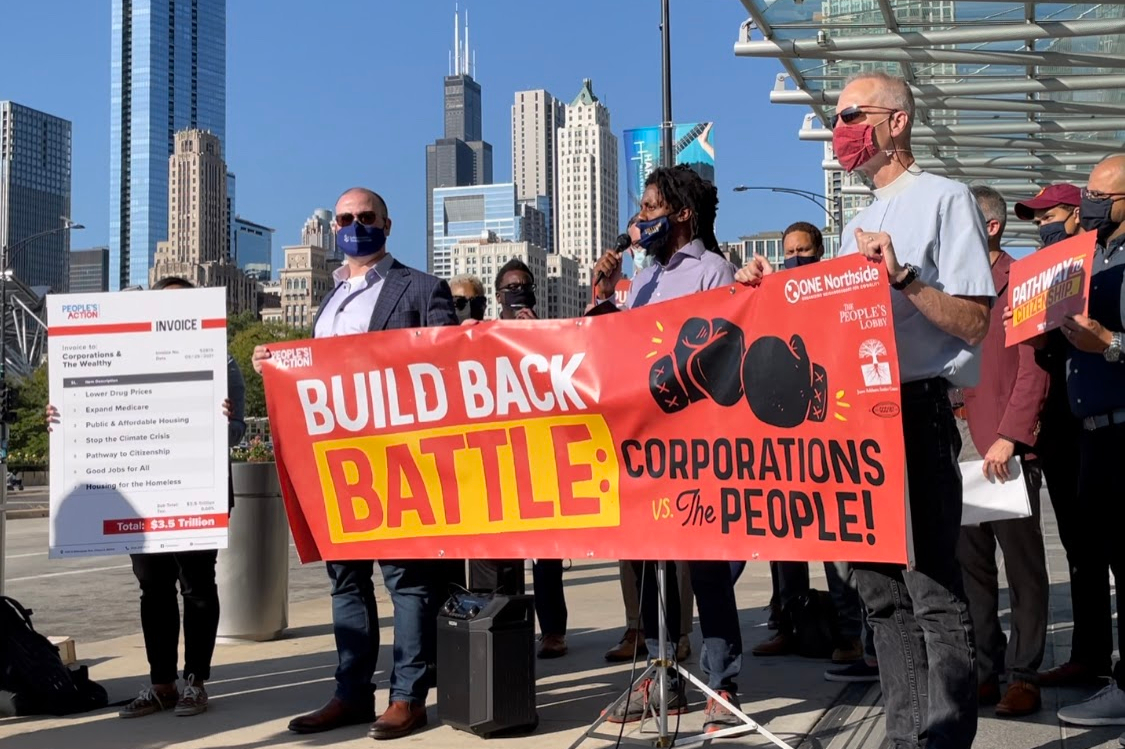 Sen. Simmons Speaking at the Build Back Better Rally Downtown to Push for the Earned Income Tax Credit and Medicaid and Medicare Expansion
Upcoming Events
Chicago Pride Fest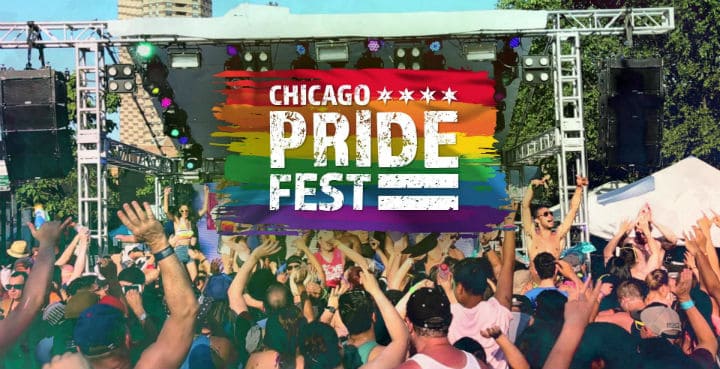 Chicago Pride Fest is underway this weekend! Swing by Halsted Street from Addison to Grace in Northalsted for a weekend of live music, food and drink, arts and craft, and more! Chicago Pride Fest will be open Friday Oct. 1 from 5 p.m. - 10 p.m., and Saturday Oct. 2 and Sunday Oct. 3 from 11 a.m. - 10 p.m. The festival will occur rain or shine, but be aware that inclement weather may result in the cancellation of some performances. Attendees are encouraged to be vaccinated against COVID-19 or to wear a mask if not. Free testing and vaccinations will be available at the festival, and some indoor locations may require proof of vaccination for admittance. More information can be found here.
47th Ward Shred-a-thon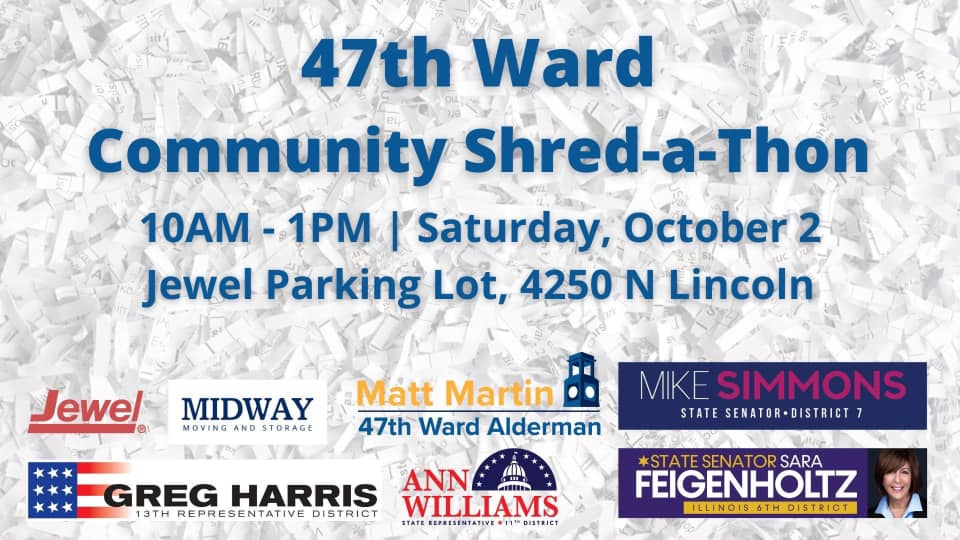 AIDS Walk and Run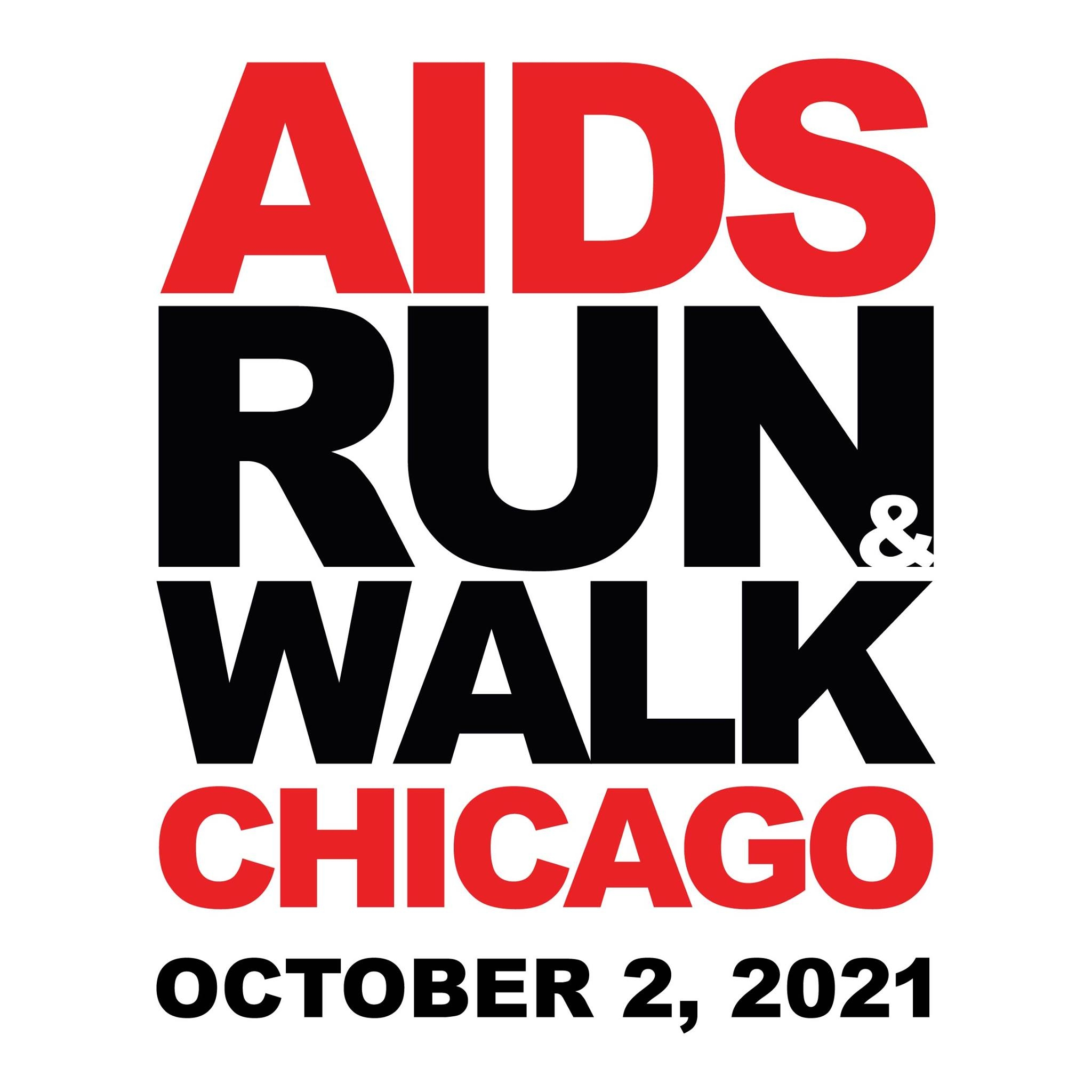 Register here.
Family Matters Walk and Roll-a-thon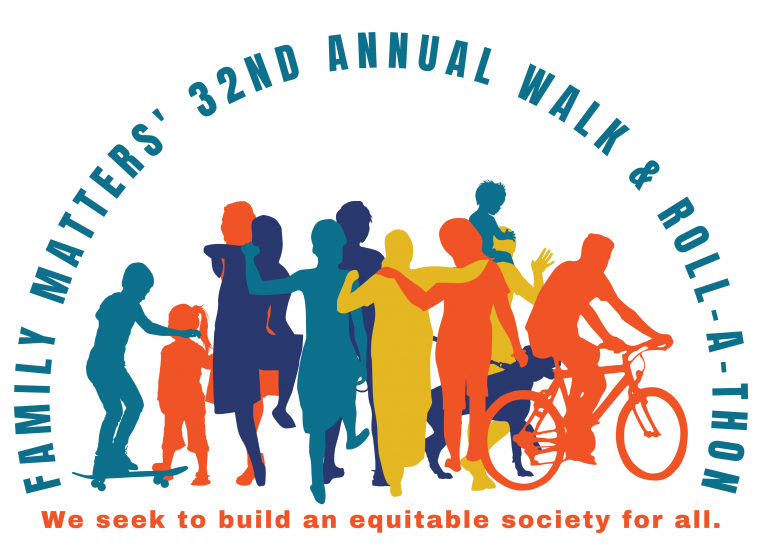 Family Matters Chicago is hosting its 32nd Annual Walk & Roll-A-Thon, a much-anticipated event that brings together youth, families and the community in joyful celebration. It will take place Saturday, Oct. 2 from 9:30 a.m. – 2:30 p.m. at Willye B White Park.
Vaccination Event
On Oct. 12, The 48th Ward is hosting a flu and COVID-19 vaccine event in Jubilee Hall at St. Ita's Church, 5500 N. Broadway. Please bring an ID and health insurance card with you if you have them. No one will be turned away due to insurance or immigration status. Please register in advance here.
As always, please do not hesitate to contact my office at (773) 769-1717 if we can help you with anything.
Sincerely,

Mike Simmons
State Senator | 7th District
Category: Newsletters