Published: Friday, August 06, 2021 02:34 PM
Today marks six months since I was sworn in to serve you in the state Senate. I wanted to write with some updates and milestones that sum up what we've accomplished. I've included some figures about how my office is serving the 7th District, a recap of legislation I've helped to get passed, and some photos of me out in the district this summer!
Serving the 7th District
Our top priority in my district office is constituent service. I have set a goal of responsiveness, friendliness, and prompt outcomes for area residents who need our help. Over the past six months, we've answered 600 phone calls, responded to 5,023 texts and replied to 1,213 emails on a wide variety of legislative topics. We have received requests for help with rental assistance, SNAP benefits, Medicaid, small business aid and other needs. I am happy to report that we have helped 247 people sort out issues with their unemployment benefits since I took office. My office has proactively called through outstanding unemployment cases dating back to 2020 and sent 60,000 text messages to constituents about the rental assistance program. My staff and I take pride in looking after 7th District residents and encourage you to contact us should you ever need help navigating state benefits or resources.
I strive to make my district office a welcoming and non-bureaucratic place for everyone, and I want area residents to feel like they can come to me whenever they need help or have an idea. To help achieve this, I have so far attended over 60 community events so far this summer. I have also hosted three town halls this summer with State Rep. Greg Harris and State Rep. Kelly Cassidy. I want everyone who I represent to feel like they can access our office and feel seen, heard, and generally have a good experience getting what they need. I will be hosting more town halls and convening smaller legislative councils for members of the community in the coming months. To mark my sixth month in office, I should also mention that I secured the passage of six bills through the General Assembly that have been sent to the governor for his signature! Below are photos from a few events where I've provided a legislative recap of my work directly to local residents across the 7th District this summer and taken their questions and ideas: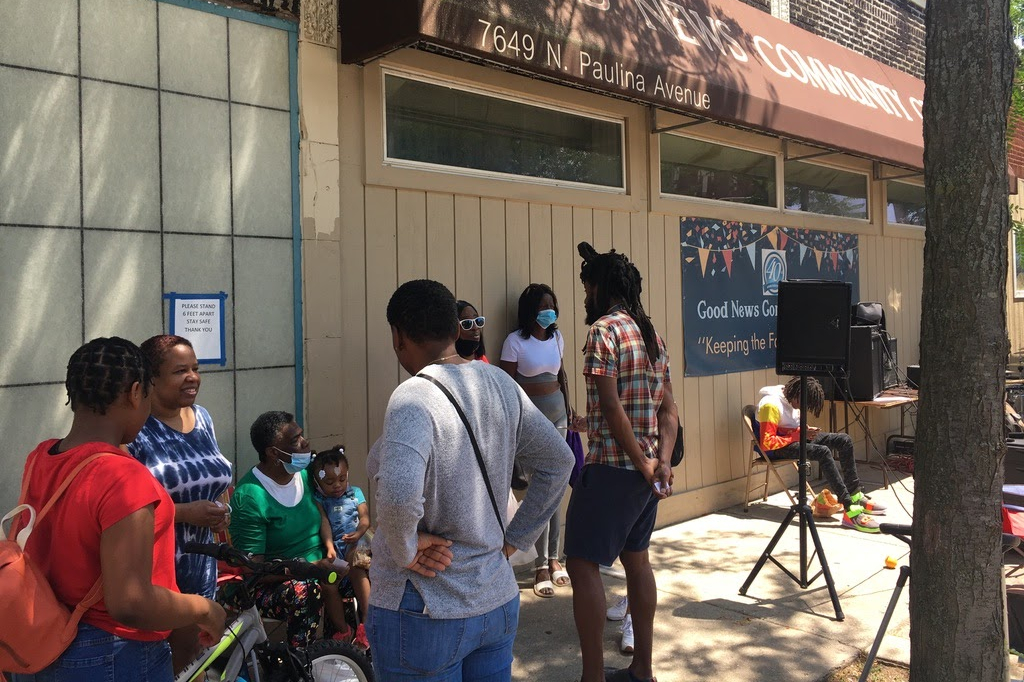 Sen. Simmons celebrates Juneteenth with Rogers Park residents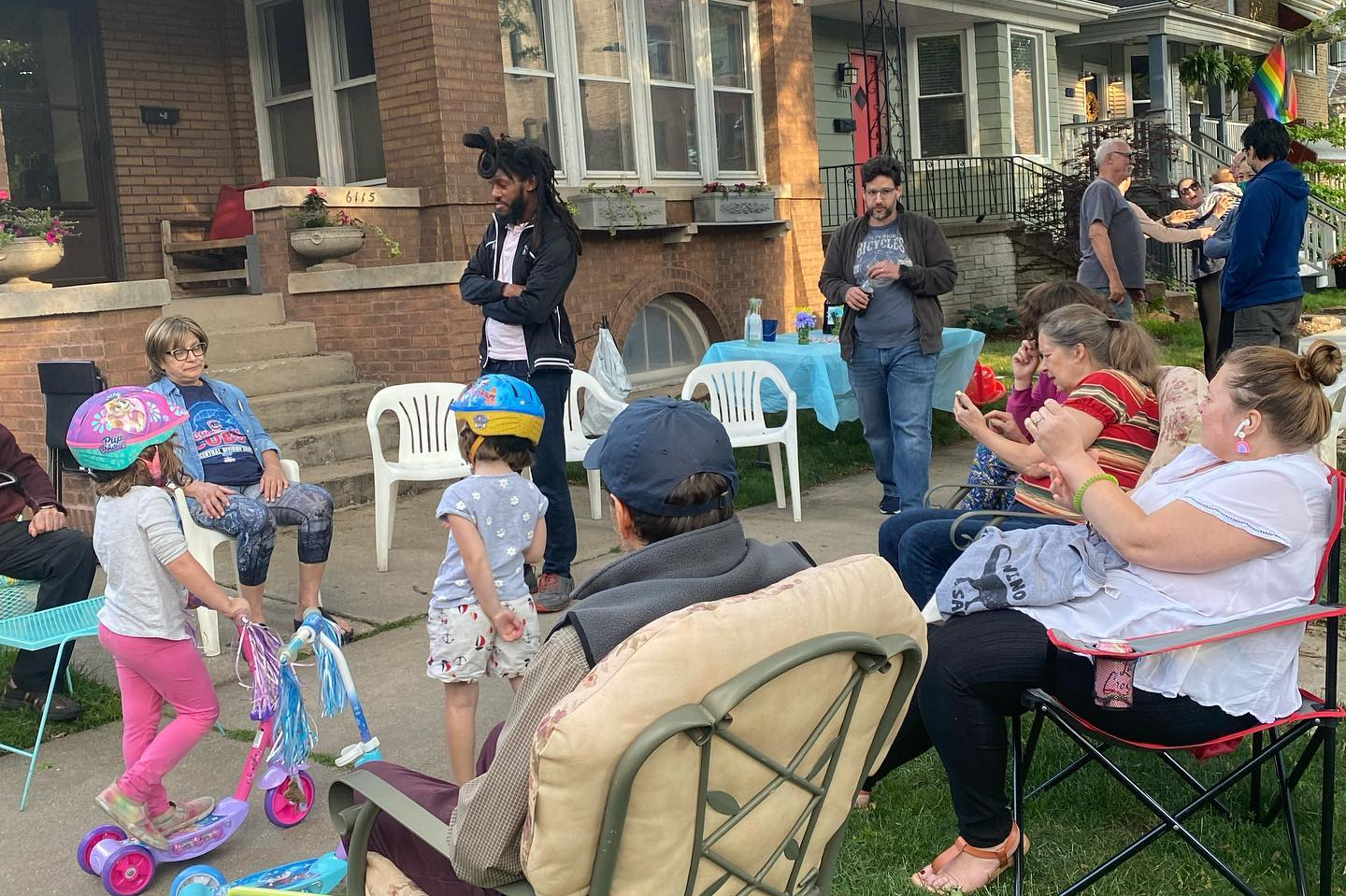 Sen. Simmons attends an Edgewater Highland Hop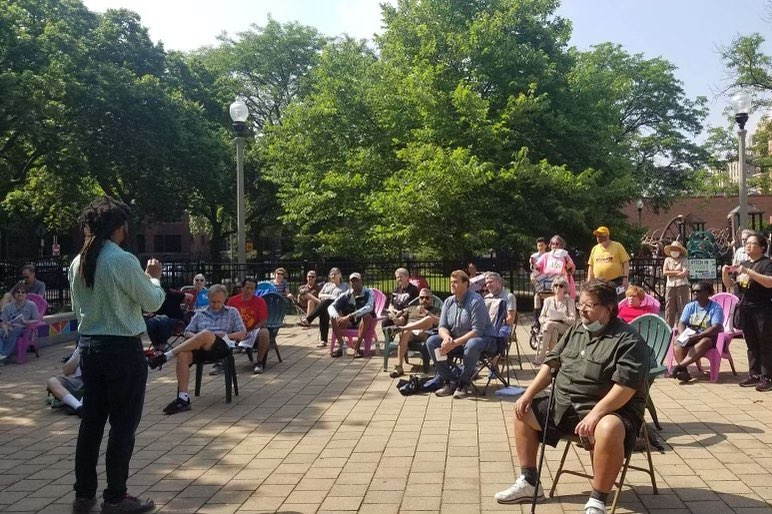 Sen. Simmons speaks with neighbors in Uptown and Edgewater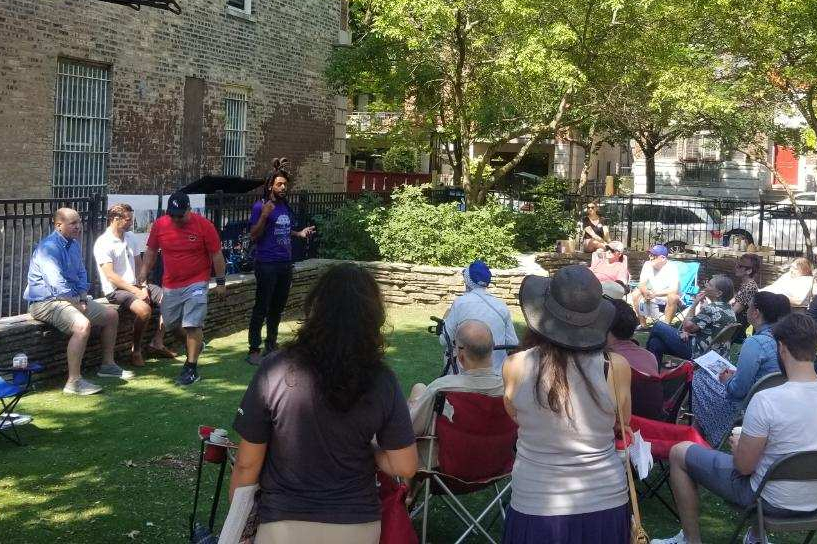 Sen. Simmons meets with residents at Cedar Playground.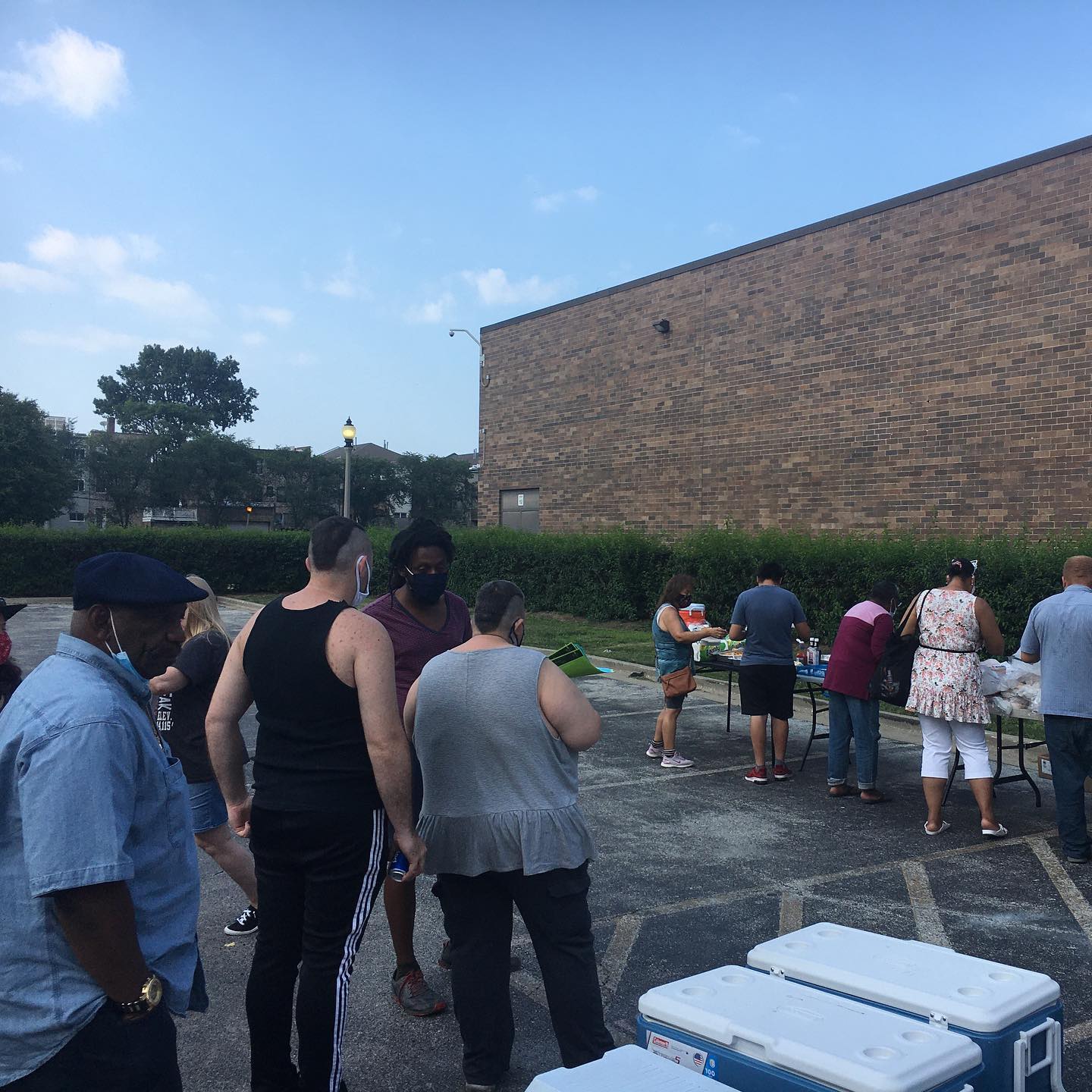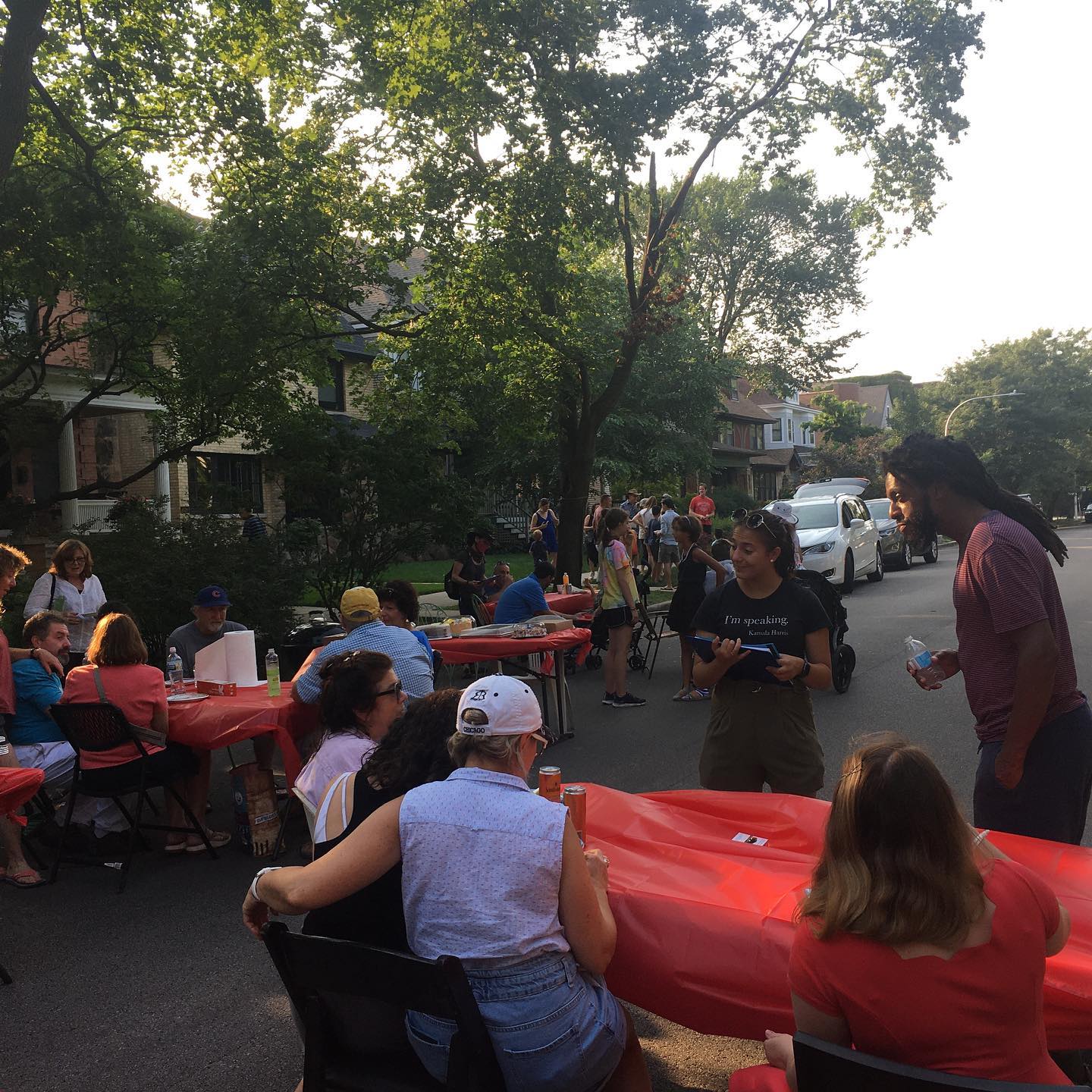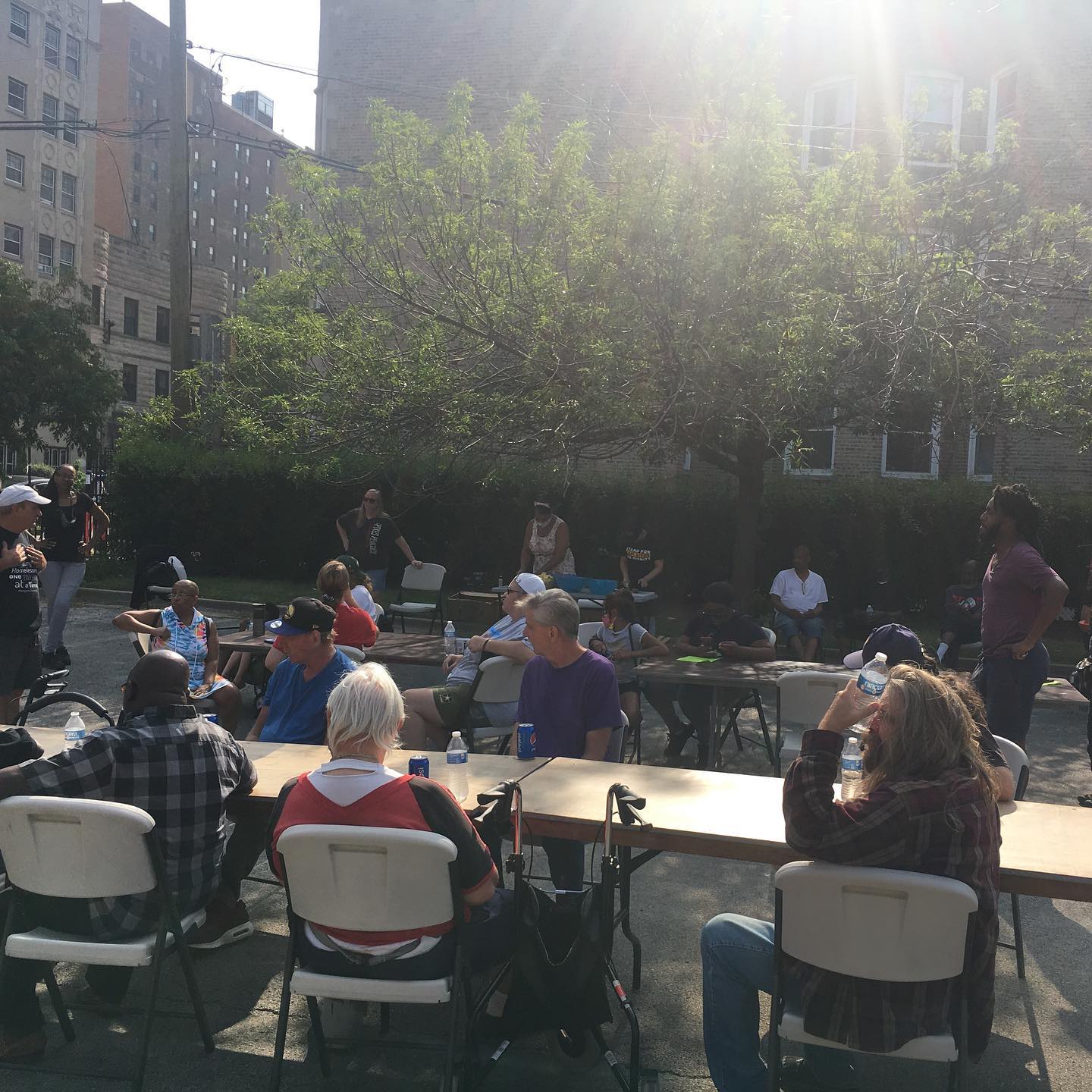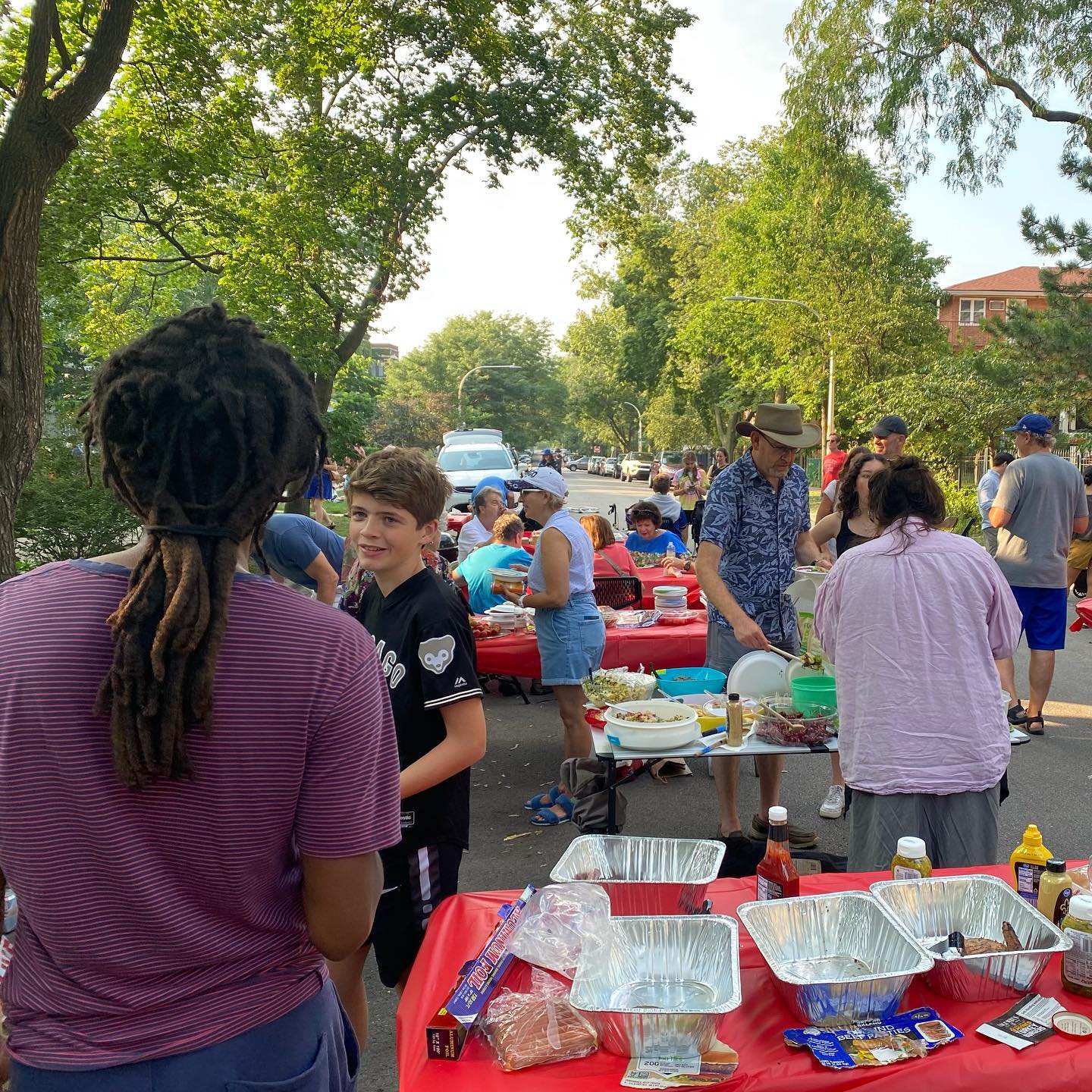 Sen. Simmons visits various block parties in Uptown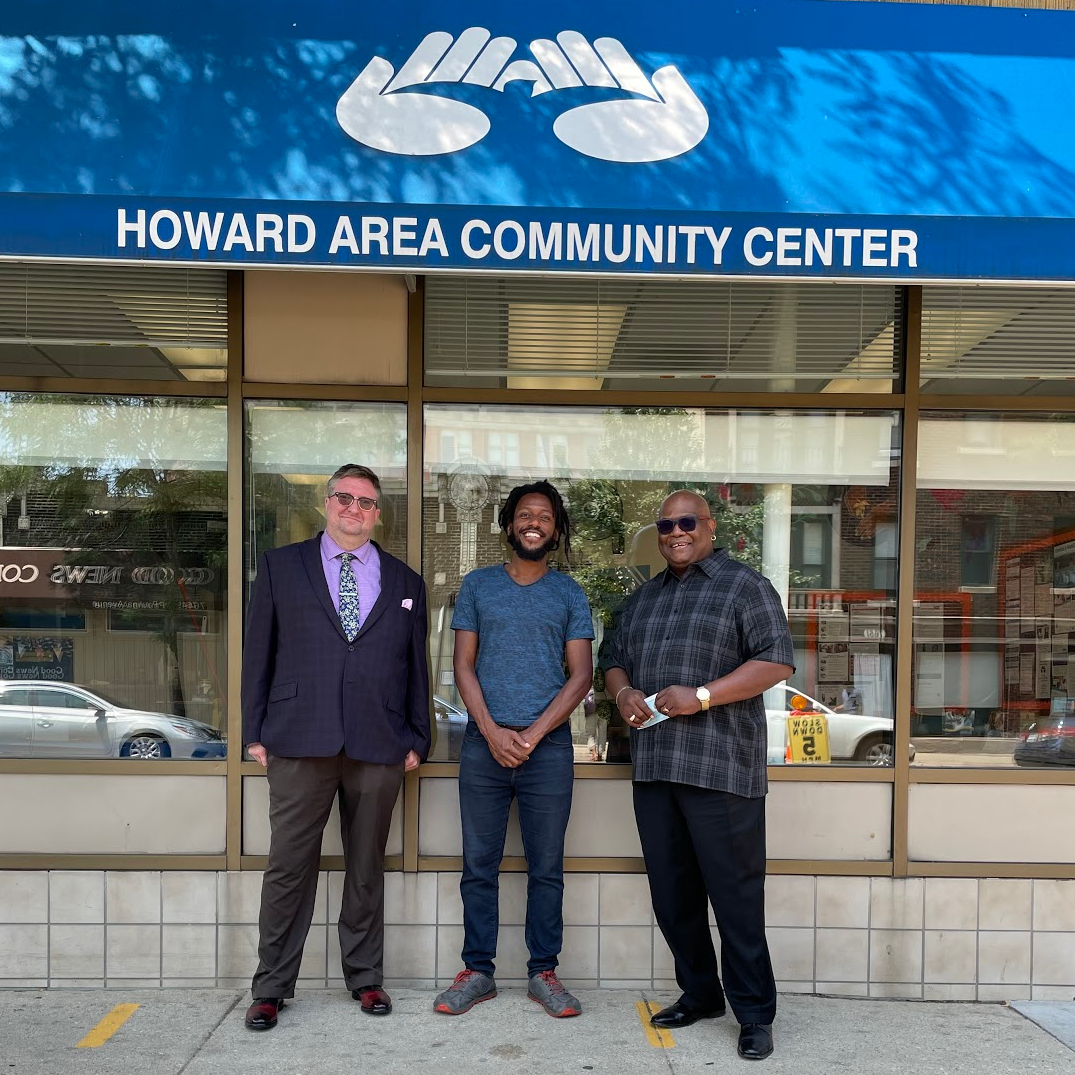 Sen. Simmons visiting with Charles Hardwick and Jason Kaiser at the Howard Area Community Center and discussing jobs for returning citizens and health care needs for the local immigrant and refugee population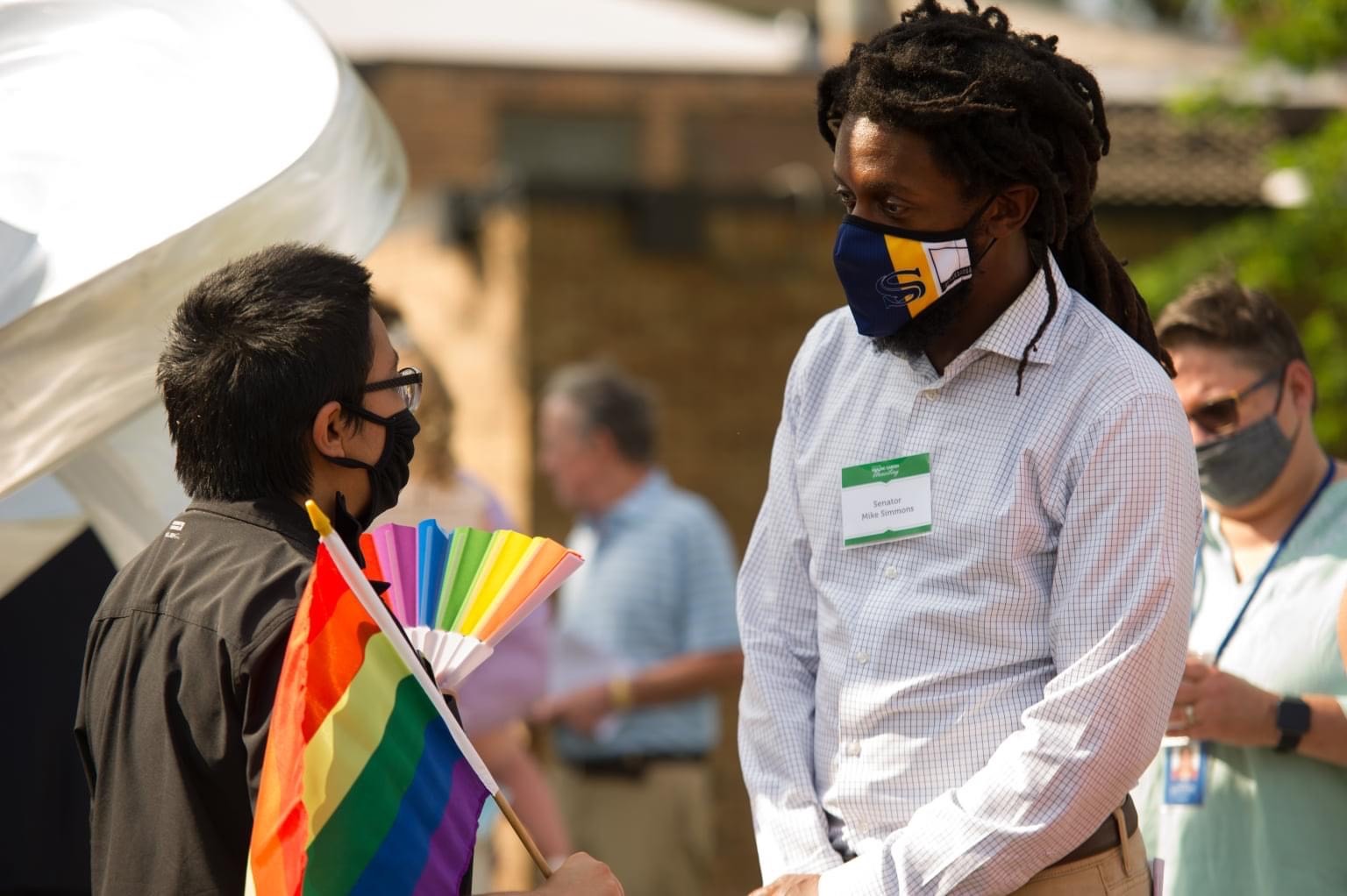 Sen. Simmons speaking with youth from Lawrence Hall at the unveiling of the Healing Garden
Enriching our community's youth
It's important to center the voices and needs of our diverse youth across the 7th District. I spoke at several commencement ceremonies this summer where I encouraged our young people to take pride in their community and saluted them for enduring the difficult year they and their families just came through. I have met with many of our school principals this summer, and will be co-organizing a handful of back-to-school fairs to support our young people as they return to school in just over two weeks. It's important that schools, students and parents in our district know they have a strong ally, advocate, and voice for equity for our young people in me and my office.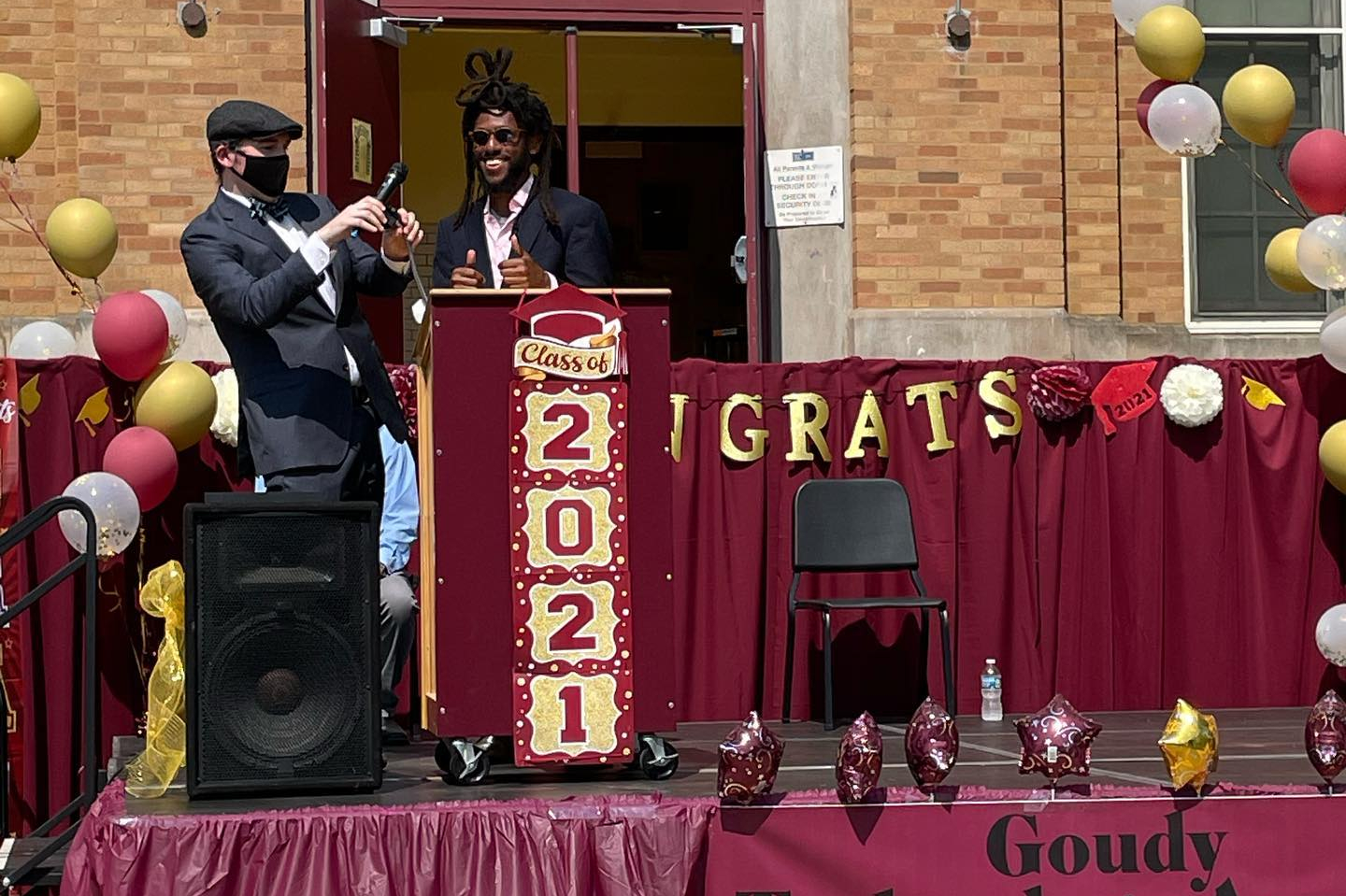 Sen. Simmons speaks at Goudy Elementary School's graduation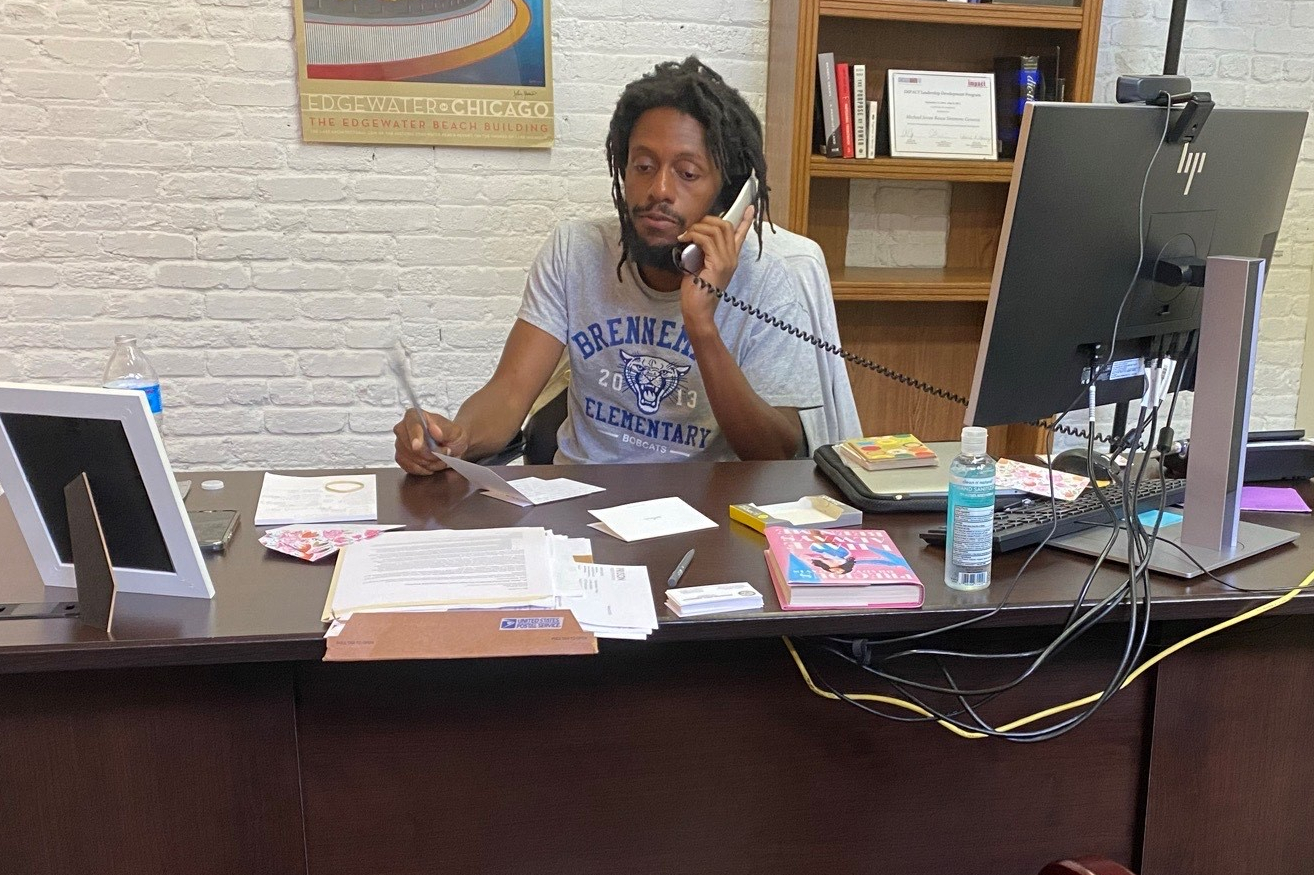 Sen. Simmons talking with an area resident and writing cards to district high school graduates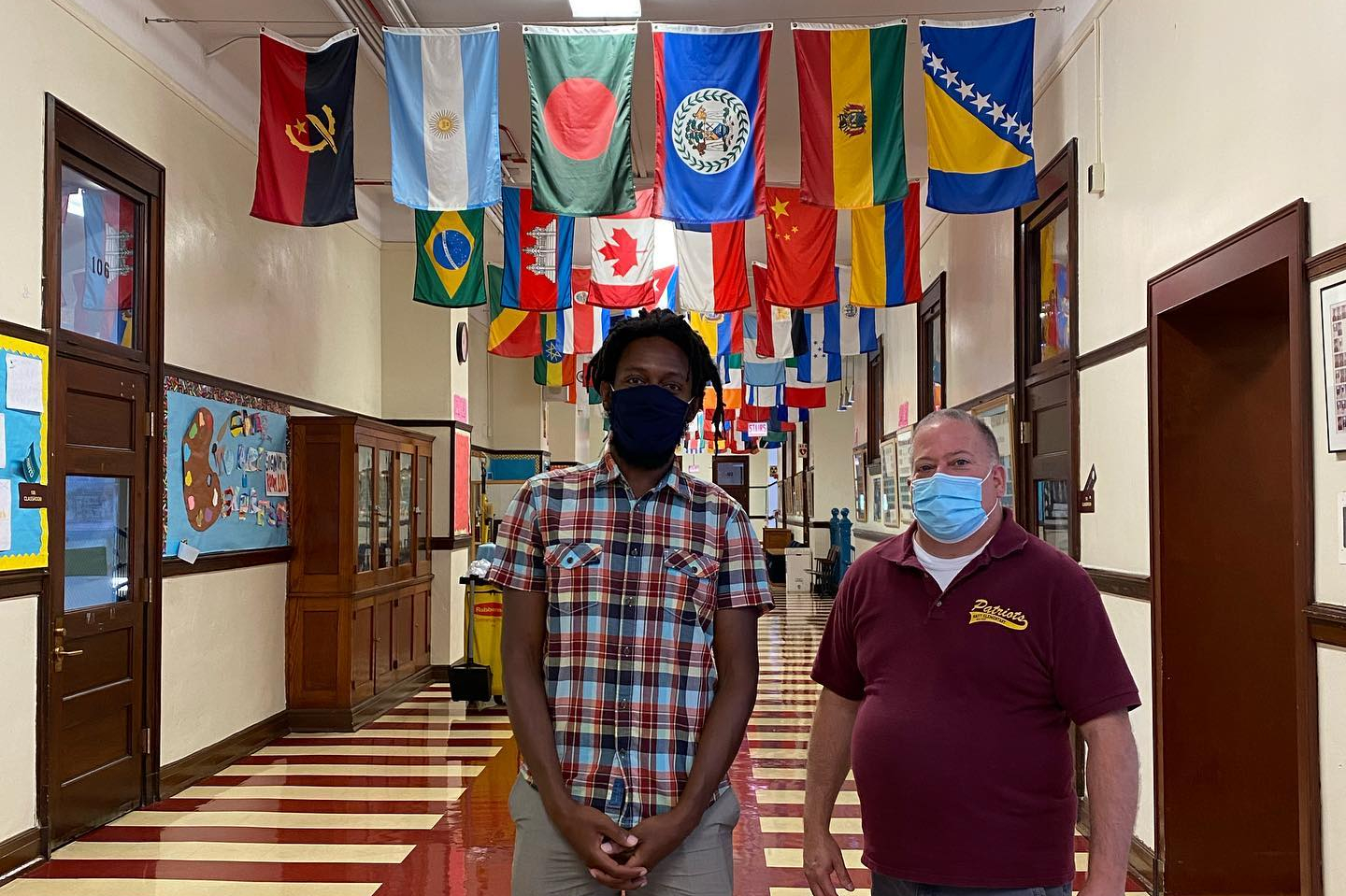 Sen. Simmons meets with Principal Gomez at Hayt Elementary School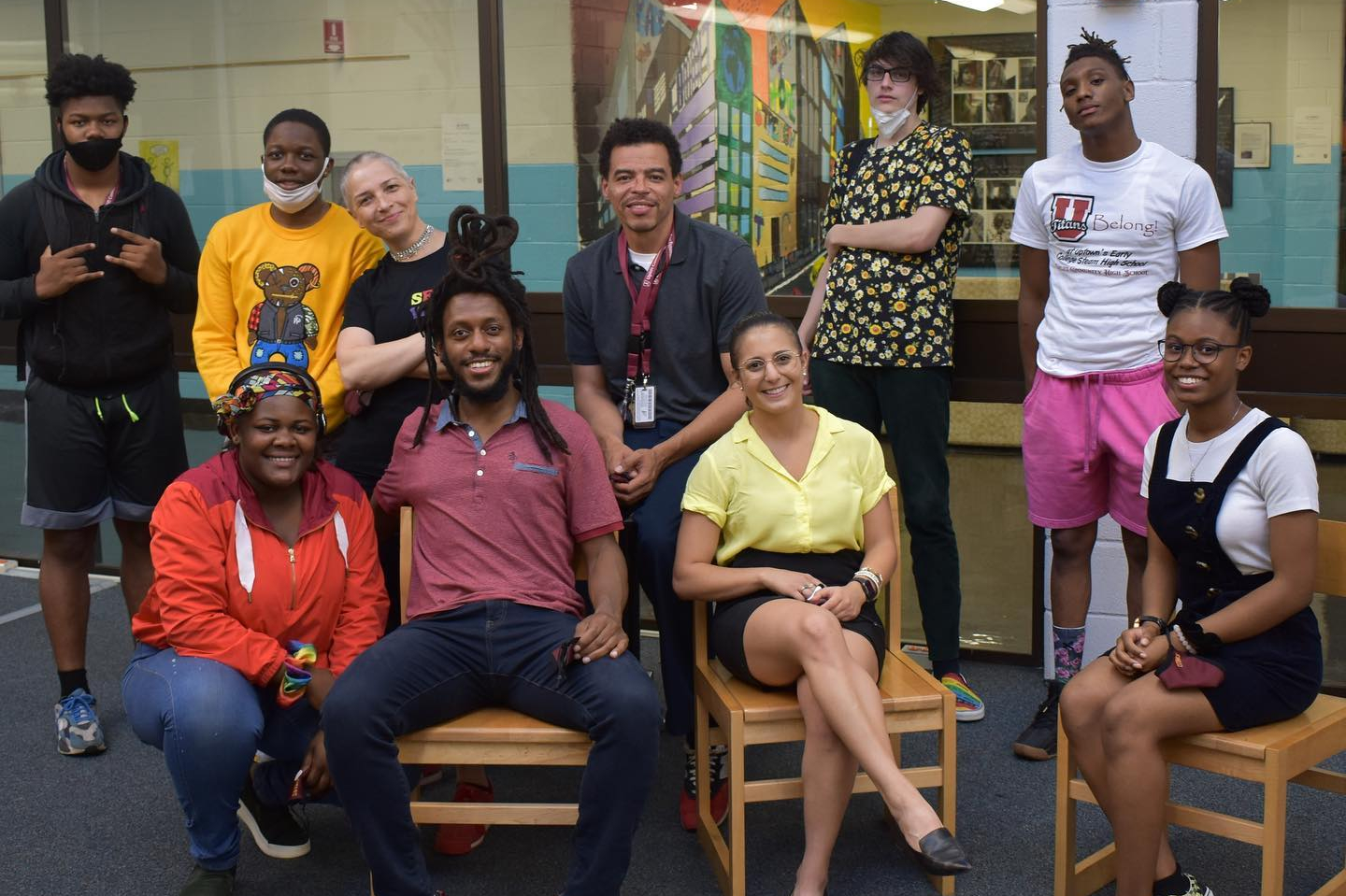 Sen. Simmons poses with students from Uplift High School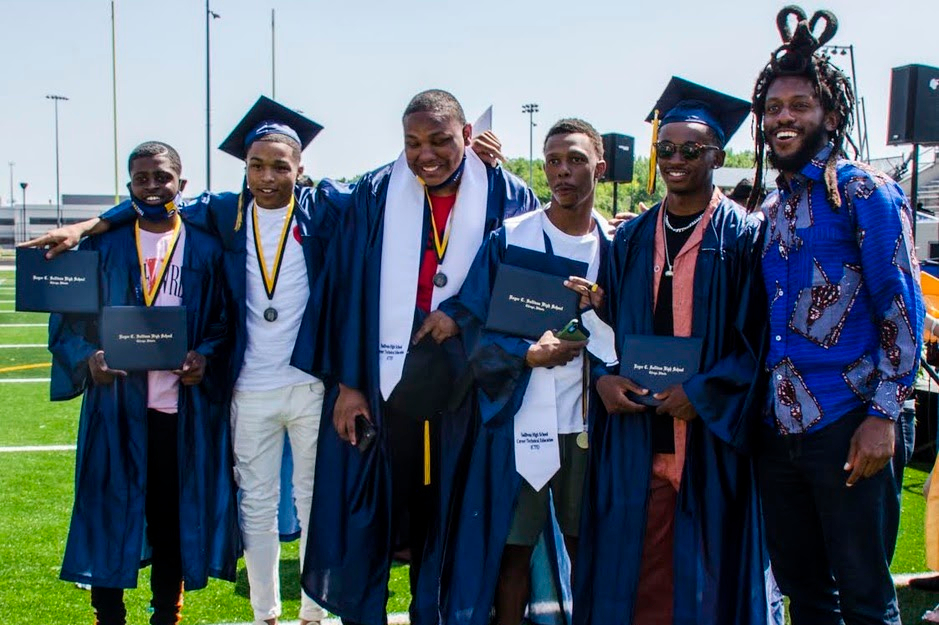 Sen. Simmons congratulates Sullivan High School graduates after giving commencement address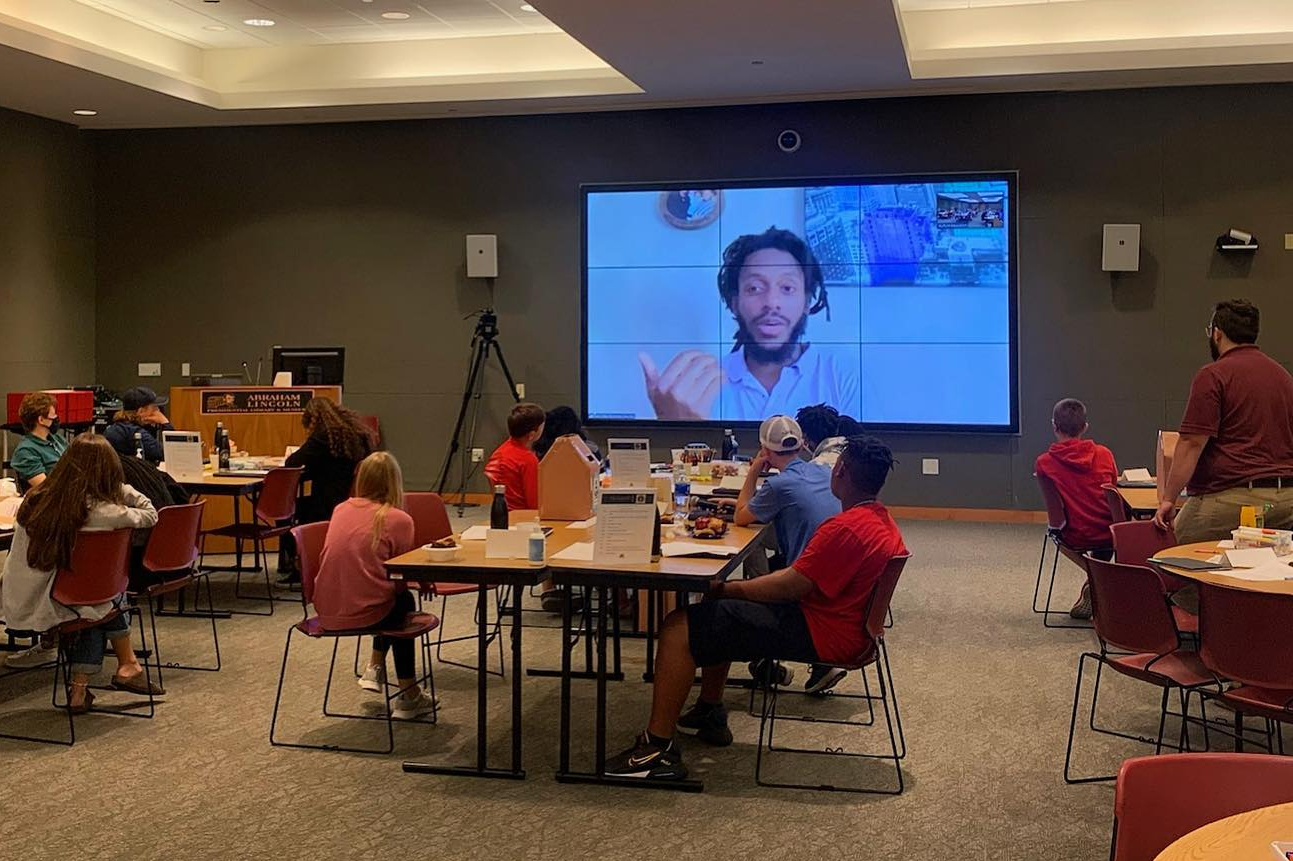 Sen. Simmons addresses Lincoln Museum's Future Presidents of America
Legislative Update
This spring was my first legislative session, and in my first six months here's what I was able to accomplish:
I introduced 13 new pieces of legislation in the Senate.
I carried an additional 3 bills from the House as the chief sponsor.
I helped pass 34 measures as a chief co-sponsor.
I signed on as a co-sponsor to 84 additional pieces of legislation.
Of the legislation that I personally carried as the chief sponsor, I'm very pleased to announce that six of them passed through the General Assembly and were sent to the governor, with one already having been signed. These bills are:
Senate Bill 817, also known as The Jett Hawkins Act, which prohibits schools from discriminating against hairstyles associated with race and ethnicity;
Senate Bill 2133, which requires state agencies and hospitals to gather more specific data on age, sex, disability status, sexual orientation and gender identity from patients;
House Bill 648, which expands the eligibility threshold for those in need of affordable housing to qualify for the Illinois Rental Housing Support Program;
House Bill 3262, which allows prosecutors to charge anyone who calls the police on the basis of race, ethnicity, religion, gender, sexual identity, disability, or a number of other protected-class factors when there is no emergency with a hate crime; and
House Bill 3265, which expands the state's definition of "rape crisis organization," which will facilitate access to more critical services for survivors of sexual assault.
In addition, Senate Bill 2131, which requires that committees filing a vacancy in the General Assembly make certain information available to the public, was rolled into the comprehensive election package Gov. Pritzker signed into law in June.
Last month, I sent a newsletter with more specific details about each measure that passed the General Assembly. You can read that newsletter here if you'd like more information about any of these bills.
I'm very happy that I was able to move these important pieces of legislation through the General Assembly, and I look forward to hearing from you this summer and fall and introducing new measures in the spring that amplify local voices and centers the needs of our diverse communities in the 7th District.
Supporting our local small businesses
Small businesses and independent retail give the 7th District its unique character and make this a terrific place to live and work. From Rogers Park to Uptown, Lincoln Square, Andersonville, Edgewater, Ravenswood, West Ridge, and Evanston, we are fortunate to have lots of local shops to patronize. I very much enjoy advocating for our local businesses and will continue to stop by and visit them to show my appreciation for everything they do for our neighborhoods.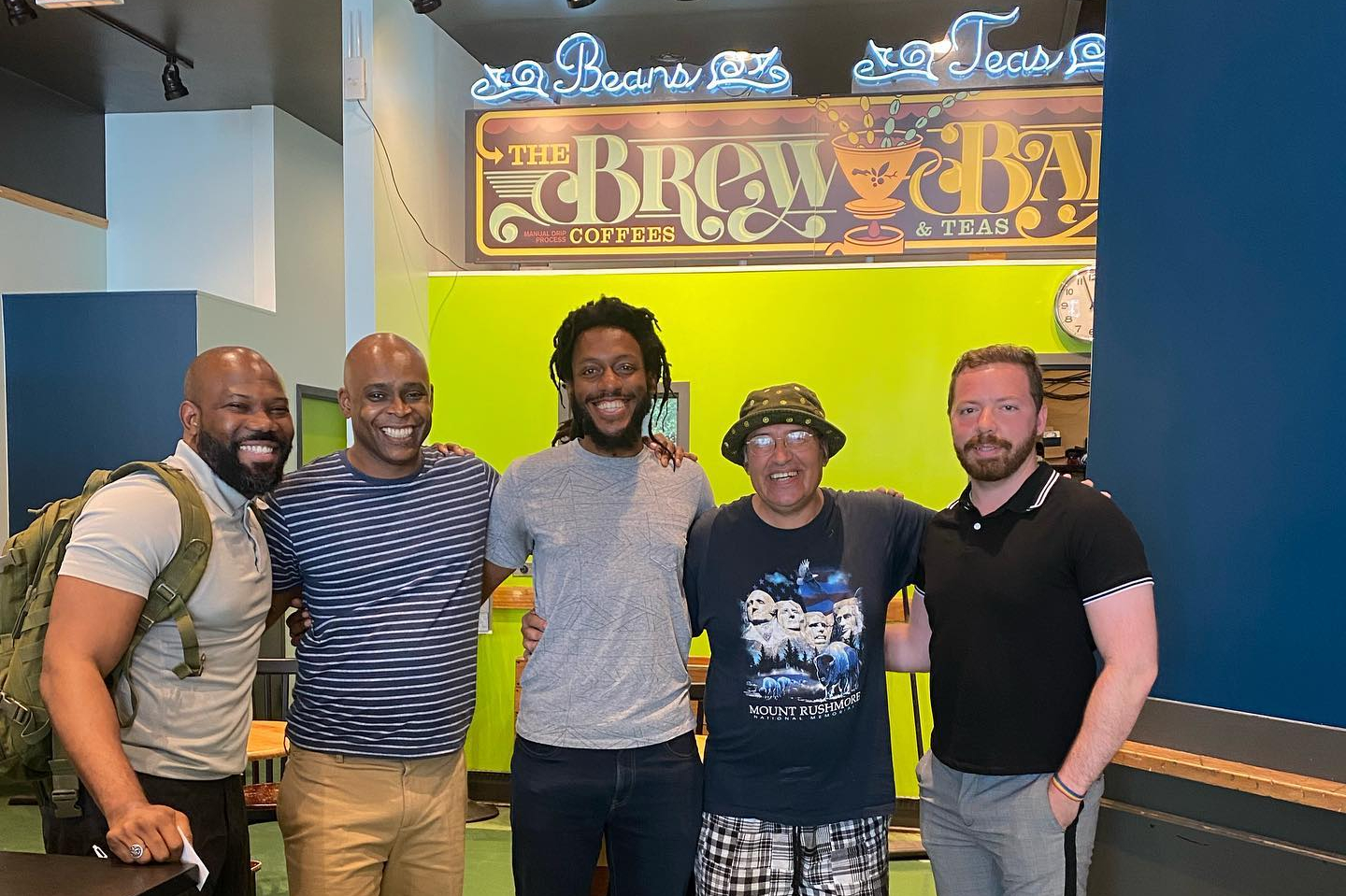 Sen. Simmons attends Metropolis Coffee Company's soft opening in Edgewater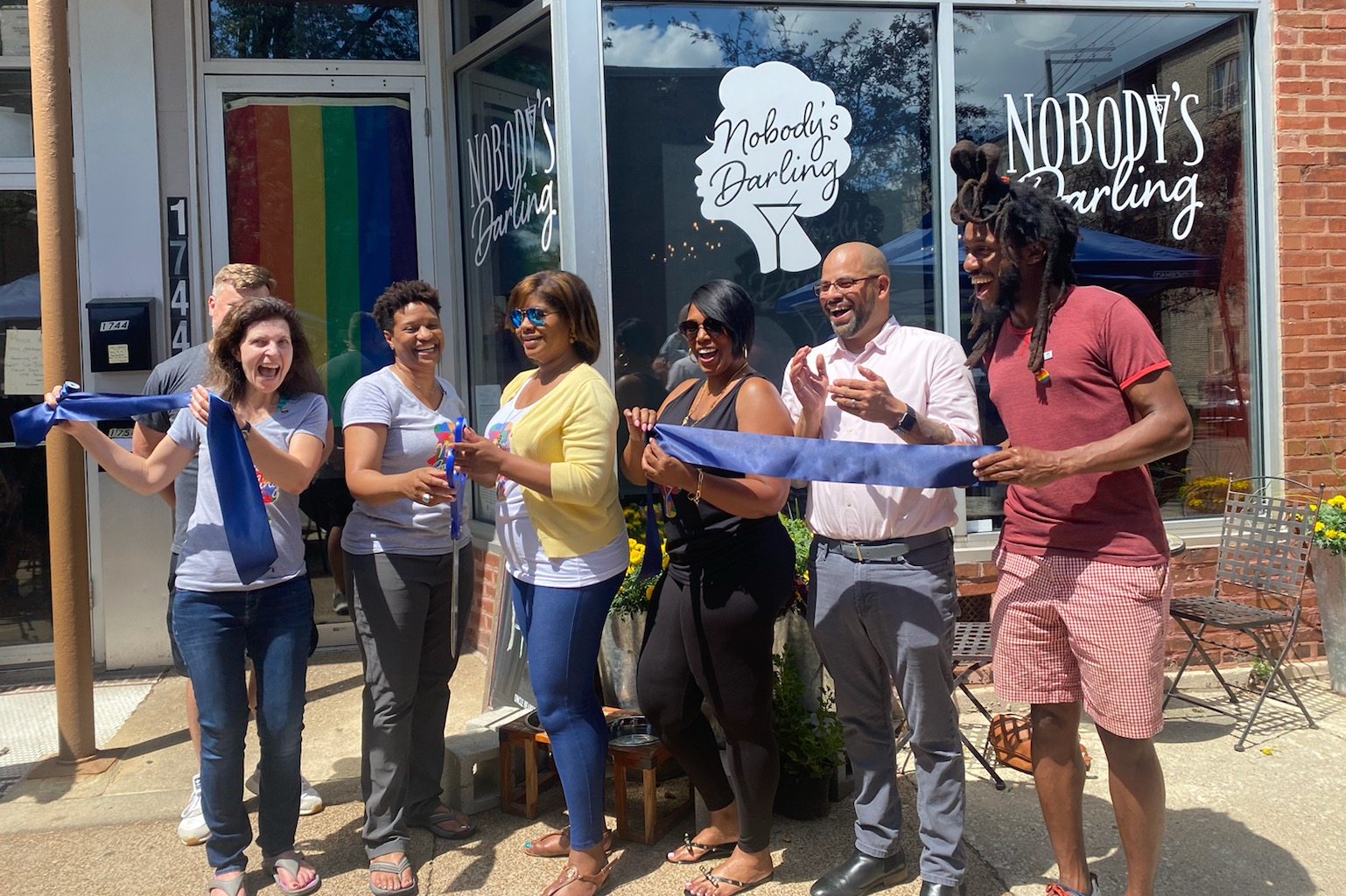 Sen. Simmons participates in a ribbon cutting ceremony at Nobody's Darling, a Black woman- and LGBTQIA-owned business in Andersonville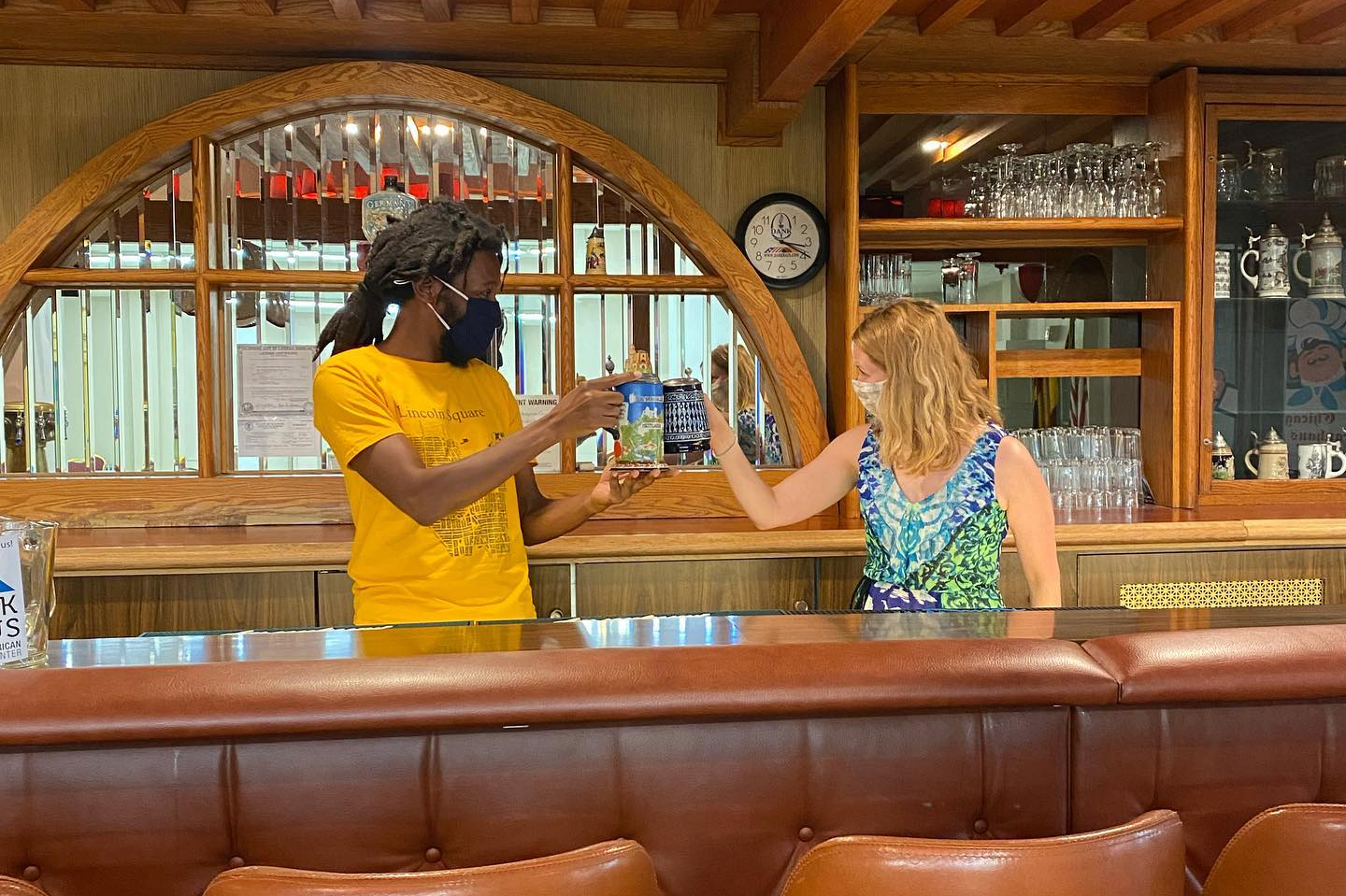 Sen. Simmons visits DANK Haus German American Cultural Center in Lincoln Square
It's been an exhilarating six months serving our community, and I look forward to meeting many of you in the coming months and hearing from you.
As always, please do not hesitate to contact my office at 773-769-1717 if we can help you with anything.
Sincerely,

Mike Simmons
State Senator | 7th District
Category: Newsletters